FORMER MN JUDGE SPEAKS TO INVESTIGATOR ON JUSTIN FOLEY CHILD PORN CASE (TELLS INVESTIGATOR SHE BELIEVES ALEXANDRIA GODDARD MAY BE INVOLVED) [FBI INFORMANT AND SERIAL KILLER WHITEY BULGER CONNECTION]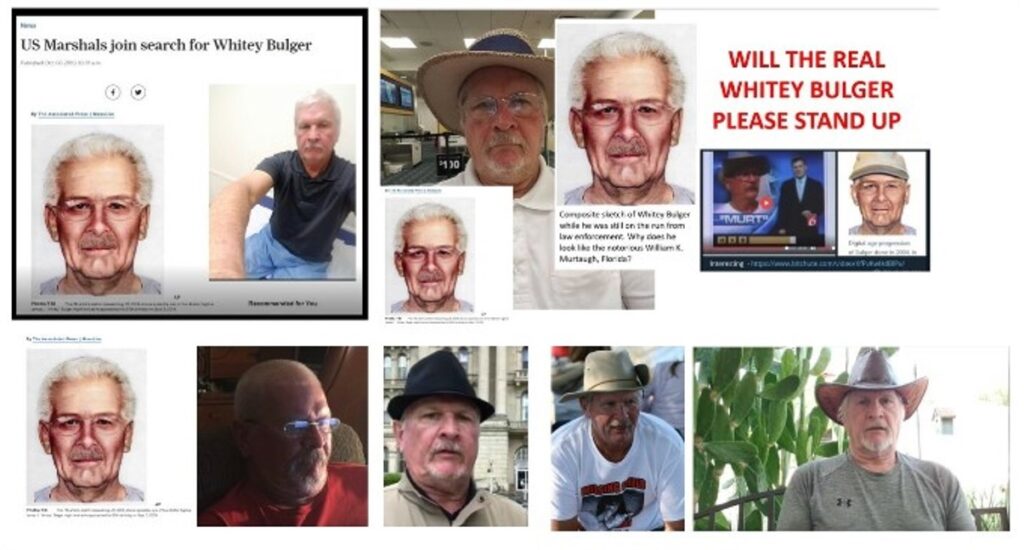 by Pentagon Pedophile Task Force on October 9, 2022 – USA
Law enforcement in Ohio has been given a lead regarding the Justin Foley child pornography case – and the implications of the lead are EXPLOSIVE.
The development surrounds an admitted kidnapper, sexual torturer, and rapist/Guardian Ad Litem from Ohio, Alexandria Goddard, who on August 13, 2022, texted a photo of a suspiciously small vagina (no pubic hair – small hips) to former Minnesota judge Randi Lynn Erickson, in what appears to have been an attempt to plant pornography on Erickson's telephone.
Erickson is a federal plaintiff and has been the target of non-stop death threats after she escrowed affidavits (that have been turned over to President Donald Trump's attorneys) from Jessie Marie Czebotar, the woman who, as a child, witnessed Hillary Clinton and other world leaders raping, torturing, murdering, and eating children.
The twists and turns of the situation involving the vagina photo texted, un-solicited, to Erickson by Goddard, became even more cynical after Goddard, who repeatedly tried and failed, using text messages, to lure Erickson to her Martins Ferry, Ohio home (where Goddard later said she sat waiting with a 9mm handgun) amidst a clear plan to murder Erickson, went to her local police and reported Erickson and Timothy Charles Holmseth for "stalking" and "complicity" in stalking.
The stalking accusation is absurd, and a fraud on its face, because Erickson and Holmseth were NOT together – were NOT even in the same State together – and were NOT in Ohio – the whole thing is made up.
So, what is really going on?
The timeline begins to tell a story of VERY SERIOUS organized crime.
On August 16, 2022, criminal charges were filed against Erickson and Holmseth in a sham that involved an address scheme whereby Belmont County Courts, Ohio purposely mailed Summons' to Erickson and Holmseth in Minnesota – BOTH to the wrong address.
The intent of the scheme was for Erickson and Holmseth to not even know they had been charged.
Erickson, 62, holds multiple licenses, has no criminal record, is a former judge and elected official, passes regular FBI background checks, and her address is INSTANTLY available to anyone looking for it – yet somehow Belmont County got it wrong.
Holmseth is an award-winning news reporter and was deemed a credible witness by the FBI in the kidnapping investigation of missing child HaLeigh Cummings. Belmont County mailed his Summons to an address where he has not lived for years.
Erickson and Holmseth only learned of the bogus charges on August 19, 2022, when Goddard's co-host, Levi H. Page, Tennessee, announced on their show called "Crime and Scandal" that Erickson and Holmseth had been charged in Ohio – and then featured screenshots from the Belmont County Court's website to prove it.
The day after Crime and Scandal featured the charges – Goddard's other colleague, William K. Murtaugh, host, From The Desk of Murtwitnessonelive, re-reported the charges.
Murtaugh is an FBI operative who meets with FBI agents in Minnesota and wears FBI and CIA logos on his news program.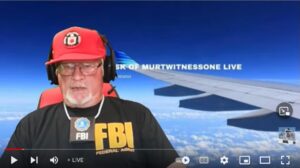 THE JUSTIN FOLEY CHILD PORNOGRAPHY ARREST IN OHIO
On September 20, 2022, breaking news swept Ohio when Justin Foley, a schoolteacher was arrested for possession of child pornography, which included photos and videos.
Keep watching the dates and watch what happens next.
It was reported that the arrest of Foley stemmed from an anonymous tip that came into the National Center for Missing and Exploited Children on August 16, 2022 (the SAME DAY law enforcement leveled fabricated charges against Erickson and Holmseth wherein they assert the 'vagina-picture-sending-psycho-Guardian Ad Litem Alexandria Goddard' is a victim of stalking.
So, what is going on with Alexandria Goddard, Ohio law enforcement, and the interstate electronic transmission of pornography of a 'small' vagina on a 'small' female?
We may know.
Erickson contacted law enforcement in Ohio and spoke with the detective working the Justin Foley case. Erickson told the detective during a recorded call, that she believes Goddard and others attempted to plant pornography on her telephone. Erickson told the investigator she believes Goddard and Foley may know each other. Erickson strongly encouraged the Ohio detective to obtain the vagina photo (that was sent to the Belmont County Courts via Fed Ex by Timothy Charles Holmseth) (and to the FBI) and compare it to the photos and videos seized from Foley to see if there is a match.
On October 8, 2022, a video appeared online entitled "CNN ASSOCIATE KIDNAPPED, HANDCUFFED, & SEXUALLY TORTURED MAN WITH OHIO COPS WAS A GUARDIAN AD LITEM"
The video featured Alexandria Goddard.
Below the video, in the comment section, Murtaugh made an extremely bizarre comment wherein he took an intense interest on the issue of just exactly what law enforcement agency Erickson turned the vagina photo over to.
"Timmy lies again. There is no murder plot. Randi seems to think she can barge into Alex's home with no accountability. There are laws to prevent homeowners against trespassers. They are known as castle laws. All Randi needs to do is stay away from Alex. Timmy is posting this nonsense for attention and for money. You fools are giving him both. As for the image, Randi does NOT LIVE IN OHIO. The law says Randi has to report the image to law enforcement WHERE SHE LIVES. Randi lives in Minnesota. She has not done so and is still in possession of the image. Why?" Murtaugh said.

Many are asking…
Why would Murtaugh have any concern whatsoever regarding what law enforcement agency Erickson contacted about the photo (it was given to the Tennessee Bureau of Investigation by Erickson, and the Federal Bureau of Investigation by Holmseth).
There may be a reason why Murtaugh is so concerned.
It is becoming a regular topic of investigation and discussion online that Murtaugh is an absolute look-a-like for the photo distributed by the U.S. Marshal Service of FBI informant and serial killer Whitey Bulger.