GEN. FLYNN EXONERATION SPARKS RELEASE OF IG DOCUMENT – CHILD RAPE PORN!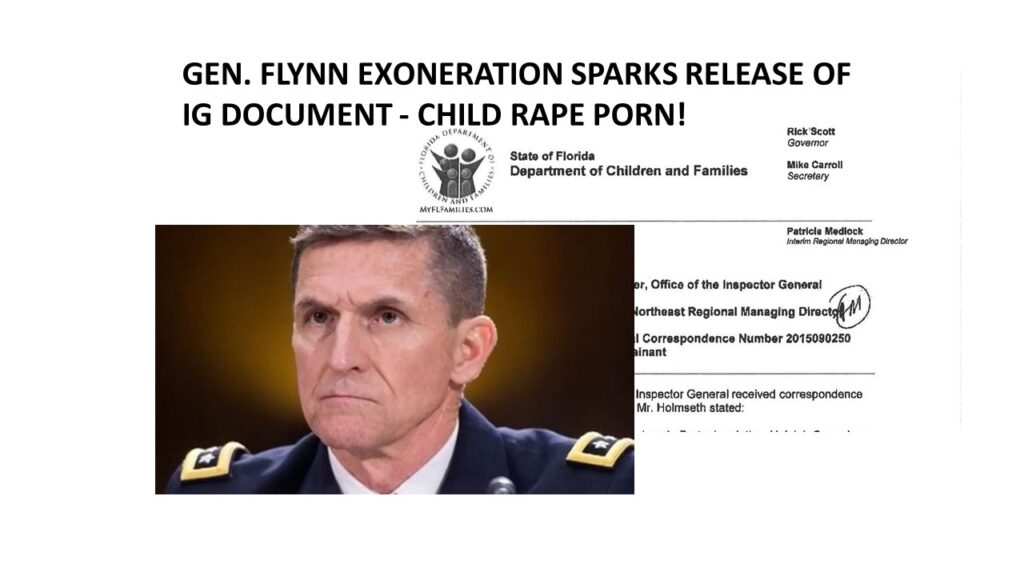 by Timothy Charles Holmseth on May 8, 2020 at 10:31 A.M.
The exoneration of President Trump's former national security advisor General Michael Flynn has sparked the release of shocking IG documents that appear to lead to a FBI/CIA international child sex trafficking operation.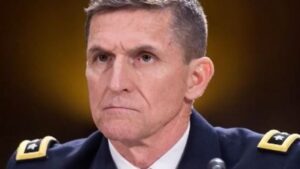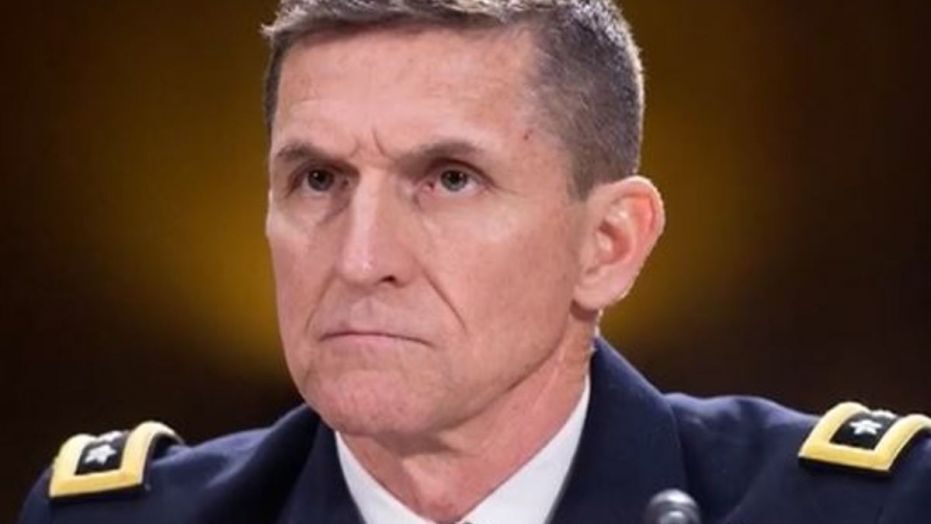 The IG documents reveal…
STATE OF FLORIDA received detailed information and evidence that a Florida Department of Children and Families (DCF) social worker named Bonny Warner possessed child rape pornography of a missing child named HaLeigh Cummings.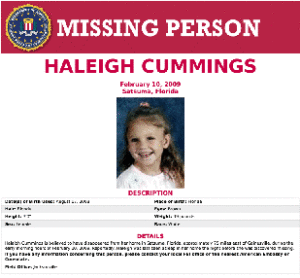 HaLeigh Cummings, 5, was reported missing on February 10, 2009 – an Amber Alert was issued and the story swept the national airwaves but the kindergartner was never found.
Today, the Pentagon Pedophile Task Force (PPTF) released an Inspector General document from the office of former Florida Governor Rick Scott that reveals State of Florida and former Florida Attorney General Pam Bondi was aware child rape porn had been created of the five year-old.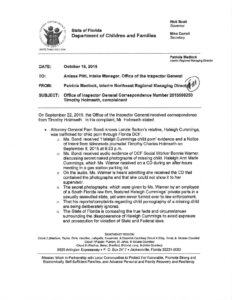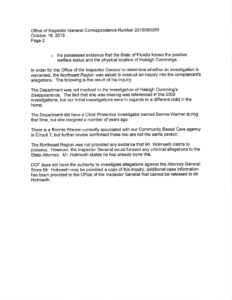 The release of the document comes as General Michael Flynn is exonerated, and all charges against him dropped after evidence revealed he was framed by the FBI.
According to high level intelligence sources, Gen. Flynn was targeted by Deep State actors including former FBI director James Comey, and  former CIA Director John Brennan, because he (Flynn) possessed a massive amount of information regarding international trafficking networks involved in organized pedophilia and crimes against humanity.
Evidence shows HaLeigh Cummings was trafficked by the same FBI/CIA networks that General Flynn uncovered, which led to Jeffrey Epstein and babies being sold on the black-market through the Ukrainian Embassy in Washington DC.
Evidence uncovered by the PPTF shows thousands of children were abducted through private CPS who partnered with attorneys and Family Court judges and were trafficked internationally – some of the children were held and tortured in subterranean tunnels and bunkers.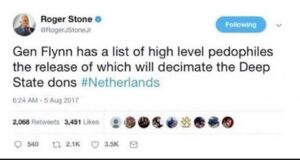 About Author