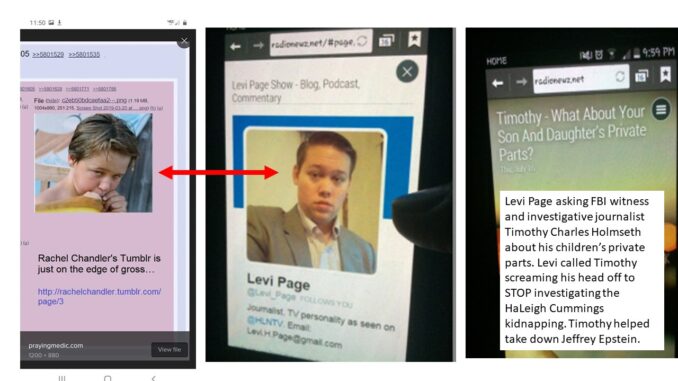 by Timothy Charles Holmseth on July 6, 2020 at 11:50 P.M.
There is a photo of Levi Page, a seemingly disturbed young man who once appeared on HLN that is on the Chans.
Page once contacted Timothy Charles Holmseth and asked him questions about his children's private parts. He also telephone Holmseth and went crazy because Holmseth was reporting a missing child named HaLeigh Cummings was alive.
Page frequently communicates with a man from Florida named William Murtaugh who once emailed Holmseth and asked him sexual questions about his children.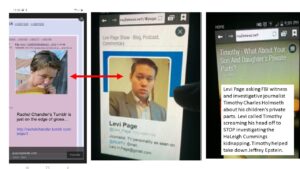 Page was caught by police lying about his age while declaring he was an investigator that was going to break big cases about missing children.
Former CNN pundit on missing children cases investigated for sexually stalking minor children on Web