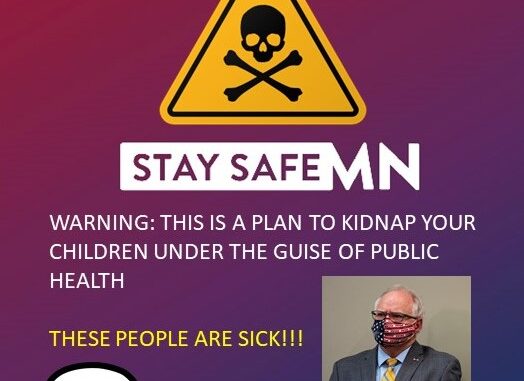 by Timothy Charles Holmseth on June 20, 2020 at 1:24 P.M.
If you love your children (or a child in your life) you will (1) not fill out these forms (below) (2) demand the U.S. Government quell the insurrection in Minnesota (and other States of the Union) and stop the enemy invaders that are actively targeting the People's children.
Note: The U.S. Department of Defense deployed U.S. Marines to rescue 2,100 children that had been held captive in underground bases and bunkers in California (many such missions have taken place all over the country). Most of the children were believed to have been originally abducted by Child Protective Services (CPS). SEE VIDEO BELOW
CPS and other agencies that are licensed through the Secretary of State are kidnapping children (via fraud, trickery, coercion, threats, fear, etc.) using private for-profit agencies that appear 'official'  (e.g. – CPS, Police, social workers, Family courts, BAR attorneys) to steal babies and children from the People. After the children are removed from their families they are moved into trafficking networks for sex, adrenochrome production, organ harvesting, medical experiments, etc.
President Trump, U.S. Attorney General William Barr, and officials with the U.S. Department of Defense know the before hereby mentioned is factual.
Believe in me I'm with the High Command