Hillary's bodyguard Craig Sawyer (Veterans For Child Rescued) -INTERSTATE WIRE FRAUD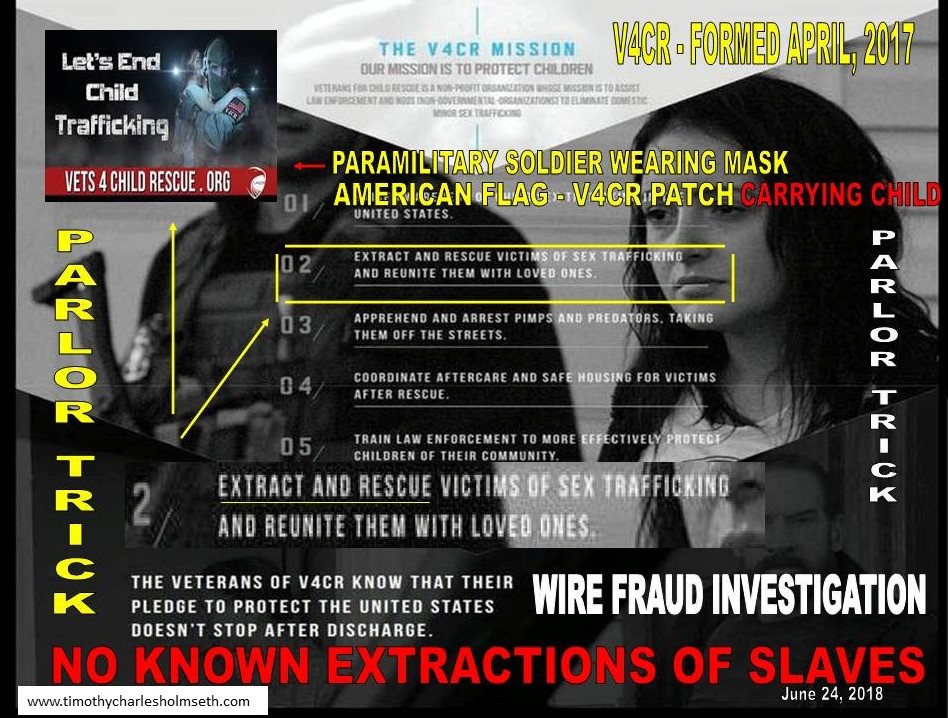 by Marlene K. Henderson on August 30, 2020 at 11:14 P.M.
Hillary's bodyguard Craig Sawyer who operates Veterans For Child Rescue based out of Arizona lied to the public when he solicited donations based on the promise he was going to rescue children (extract).
After he was busted by Timothy Charles Holmseth he tried to change his nomenclature but it's too late.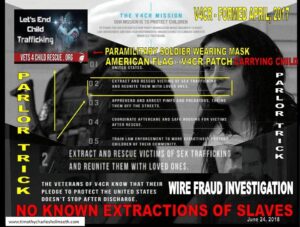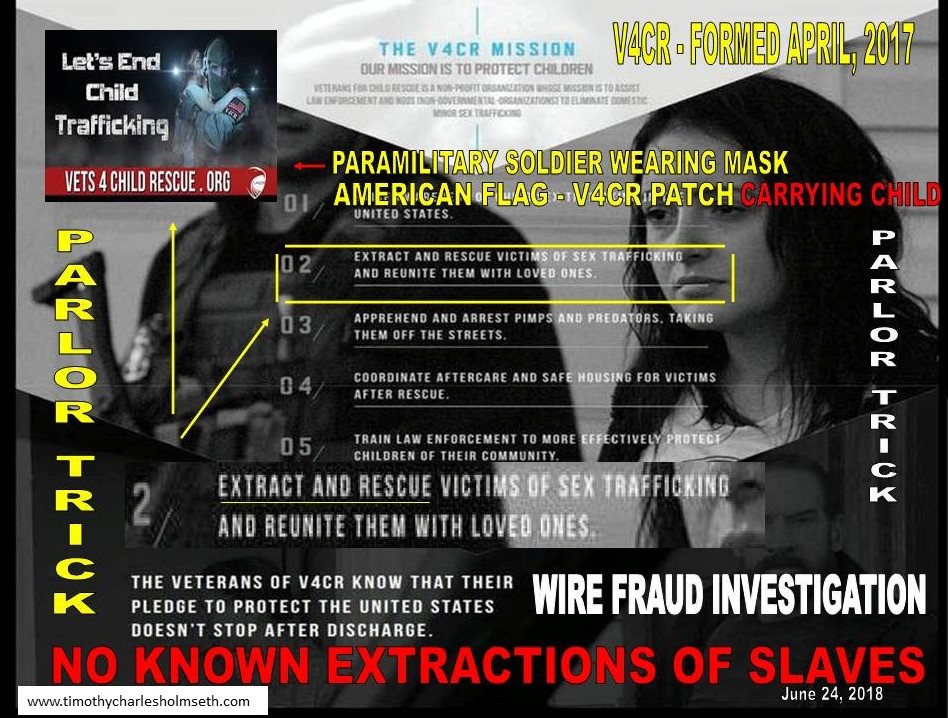 Sawyer then threatened Holmseth.