INVESTIGATIVE JOURNALIST SUING OHIO GOVERNOR MIKE DEWINE FOR $10 MILLION FEATURES VIDEO OF DEWINE DISCUSSING ARREST OF NEWS NATION REPORTER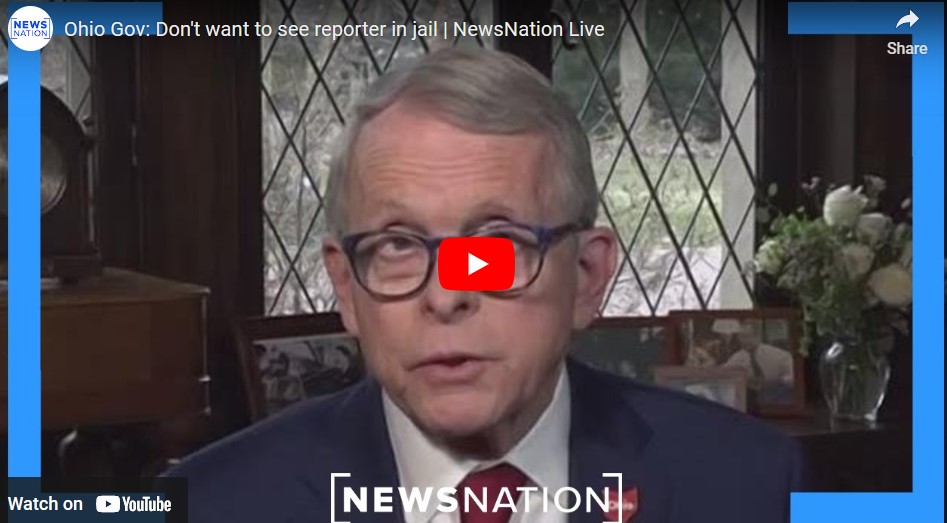 by Pentagon Pedophile Task Force on February 9, 2023 – USA
On February 2, 2023, we reported, OHIO GOVERNOR MIKE DEWINE SUED FOR $10 MILLION BY INVESTIGATIVE JOURNALIST
Today, Timothy Charles Holmseth featured a video on TRUTH SOCIAL of Ohio Governor Mike DeWine talking on live television about the situation involving police in Ohio arresting a news reporter.
Holmseth focused squarely on DeWine's comments about the rights of a news reporter covering news in Ohio.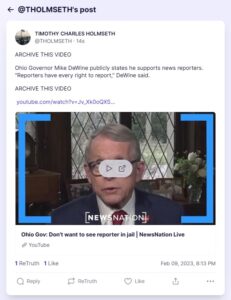 Holmseth said:
~begin~
ARCHIVE THIS VIDEO
Ohio Governor Mike DeWine publicly states he supports news reporters. "Reporters have every right to report," DeWine said.
ARCHIVE THIS VIDEO
~end~