Ivanka and AG Barr direct $35M for housing of human trafficking victims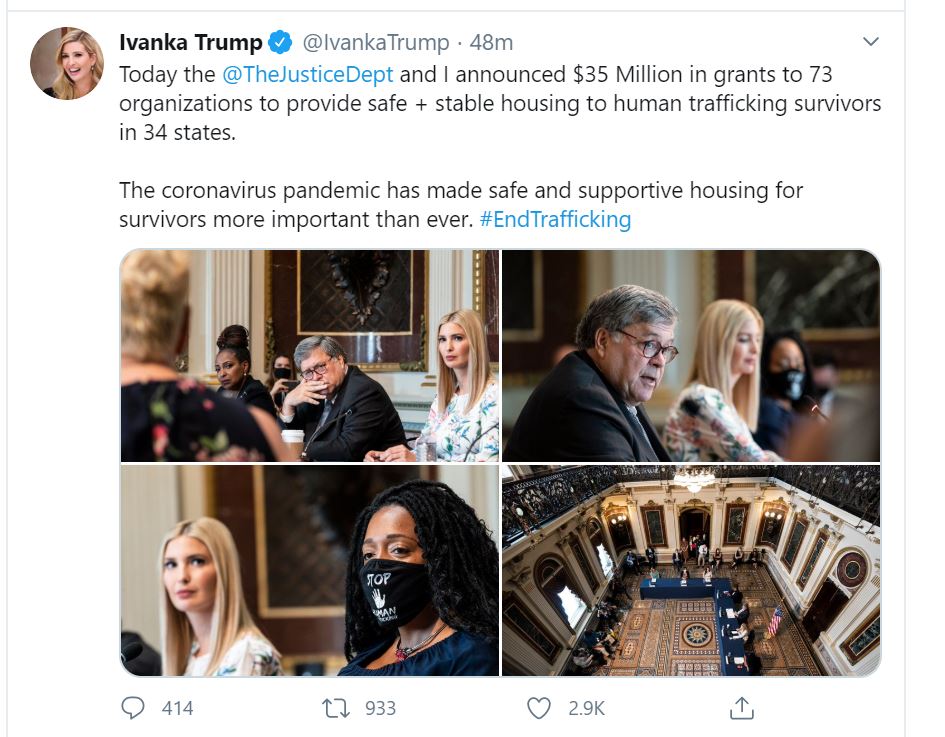 by Timothy Charles Holmseth on August 4, 2020 at 6:52 P.M.
The U.S. Government has a need to house people that have been victims of human trafficking. 
"Today the @TheJusticeDept and I announced $35 Million in grants to 73 organizations to provide safe + stable housing to human trafficking survivors in 34 states," Ivanka Trump Tweeted today.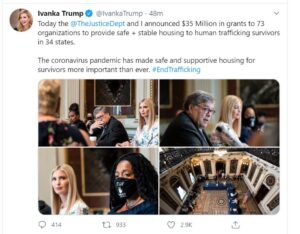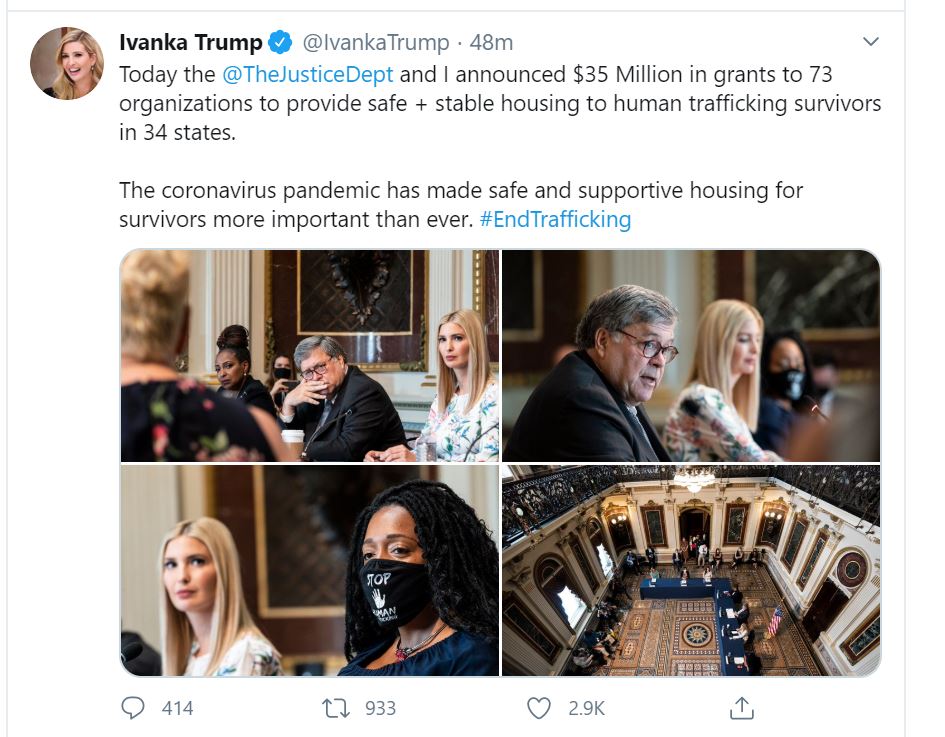 The grants would be directed to 73 organizations across the U.S. to provide six to 24 months of transitional or short-term housing assistance for trafficking victims, including rental, utilities or related expenses, such as security deposits and relocation costs.
Believe in me I'm with the High Command 
About Author