"I've got a hundred and seven pictures of high-level Canadian officials that were at Camp Mirage with young boys, Tim"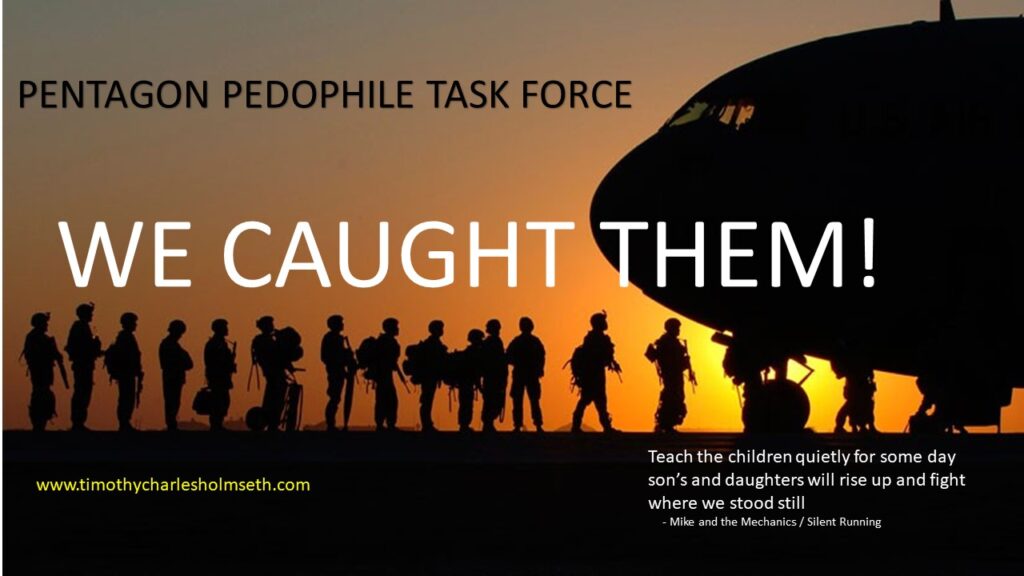 by Timothy Charles Holmseth on February 27, 2020 at 8:05 P.M.
WE CAUGHT THEM!
It's time for the IRS, FBI, DHS, SECRET SERVICE, and other investigative agencies to LOCATE the $750,000 that the freak of nature called AGENT MARGARITAVILLE and group of organized criminals suddenly began talking about in the past few days.
Law Enforcement – start with these freaks.
Freak # 1 – Agent Margaritaville
Freak # 2 – MONTAGRAPH
Freak # 3 – Agent 19
Freak # 4 – William Murtaugh
Agent Margaritaville communicates with MONTAGRAPH who produced a child torture film called LITTLE PIGGY AND THE UMBRELLA MAN featuring a little girl tied to a chair who has never been identified  by law enforcement.
Agent Margaritaville has suddenly become VERY WORRIED about a mysterious $750,000 that he is trying to push off on the Pentagon Pedophile Task Force. lol
Is the $750,000 Dark Web child torture porn snuff film money?
Agent Margaritaville and MONTAGRAPH both boast they have secret files on high-level government officials in the U.S. and Canada.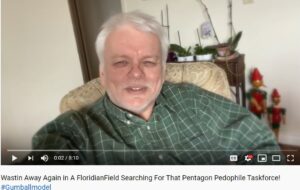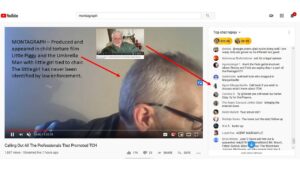 Read the following quotes from Agent Margaritaville's drunken You Tube rant and you will see what Agent Margaritaville and his cohorts did.
READ CAREFULLY – – – AGENT MARGARITAVILLE ACCUSES ME OF DOING WHAT HE WAS DOING!
BOOM!!!
"You talked about the files that I say I have Tim. I've got a hundred and seven pictures of high-level Canadian officials that were at Camp Mirage with young boys Tim. Would you like them you little asshole? Yeah I've got lots of stuff Tim. I've got 65 Gigabytes of Canadian stuff Tim. 65 gigs doesn't sound like much to people who save high definition videos – but that 65 gigs triggered another probably 150 gigs – what do you got Tim? Oh shit yeah you got $750,000 you raised using Abel Danger deceiving Field McConnell and lying to him every god damn day making phone numbers and doing all kinds of things to deceive the guy. I know Field McConnell. The fact that we had public rows that we didn't talk for quite some time was well known we talked about it on the air – any of those people that watched all the episodes they know I was on the show six times – you were on it like I don't know you were sleeping on the couch there were ya? Listen here you little fucking asshole – you can say whatever you want about me – try to dig up whatever you want about me – but what you've done is despicable right – Pentagon Pedophile Task Force," Agent Margaritaville said on a You Tube video.
I'm going to introduce you to Norm Travesty – I'm going to come over and sit with you Norm – Norm Travesty and I we've been hanging out – Norm's the first guy on the planet earth that's smart enough to patent the law Tim Holmseth – you patented a law didn't you Norm? Norm is a pretty powerful brain Tim. I'm honored to be sitting with this guy. And look at the T-Shirt he's wearing Tim. This is The Children's Army which I conceptualized because of my kidnapped child you little fuckhead. And you raised about $750,000 from people who actually cared and they didn't go buy corn flakes that week Tim and they didn't get celery or medication because they are sending money to you who got Field McConnell all twisted up somehow and I don't know how that happened but were going to get to the bottom of that you little asshole cuz were out here trying to do something to save children – a bunch of people you're going to see a video here out posted in the next couple of days when I get a chance to edit," Agent Margaritaville said on a You Tube video.
Hah! lol
HE JUST TOLD YOU WHAT HE DID! lol
I don't have a pot to piss in and the Pentagon Pedophile Task Force's private funding is so frickin' clean it smells like Irish Spring! lol
LET THE INVESTIGATIONS BEGIN!
Hey Agent Margaritaville, Agent 19, MONTAGRAPH, and William K. Murtaugh…say hello to a few of my friend…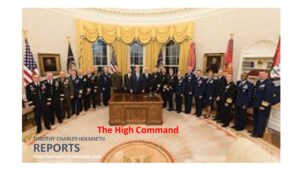 click the photo