KENTUCKY SHERIFF'S OFFICE: STEPHENSON MURDERS MAY BE CONNECTED TO DELPHI MURDERS (INVESTIGATING TRUCK DRIVERS & DNA)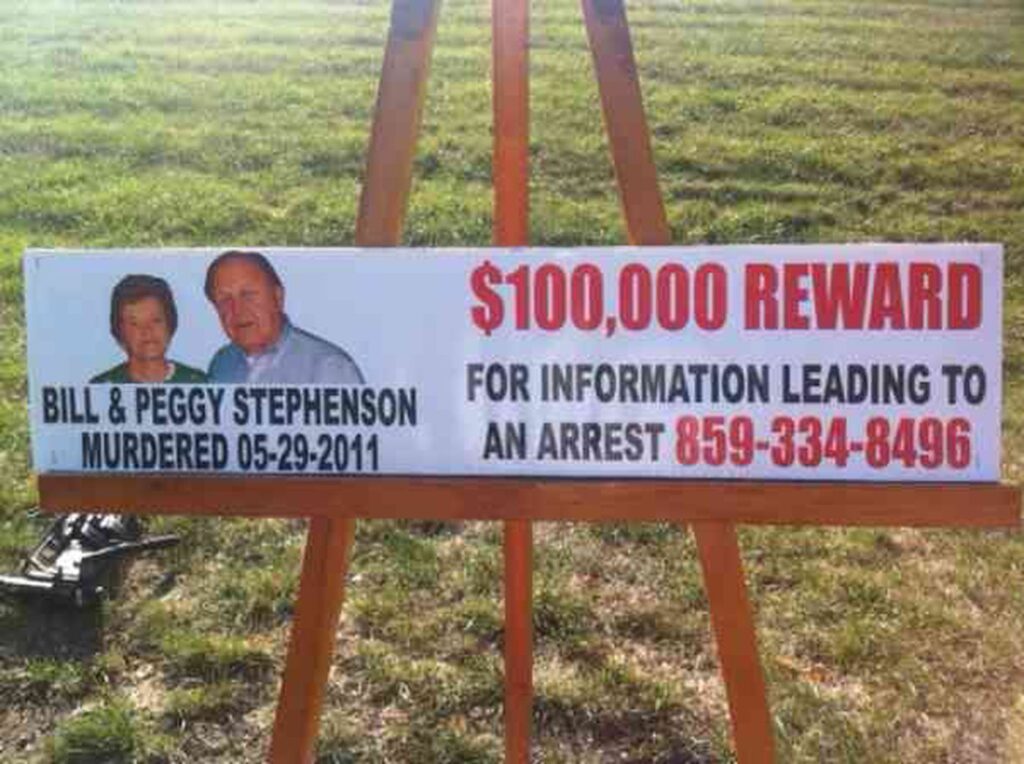 by Pentagon Pedophile Task Force on March 2, 2023 – USA
The following was published on the TRUTH SOCIAL account of Timothy Charles Holmseth, today.
~begin~
MEDIA RELEASE REGARDING BOONE COUNTY SHERIFF'S OFFICE
I'm being asked if detectives at the Boone County Sheriff's Office in Kentucky are investigating a Florida truck driver named William Kevin Murtaugh regarding the Stephenson murders, as well as any possible connection to the Delphi Murders.
I DO in fact have information regarding Boone County.
I can say the matter is multi-jurisdictional and involves the STATE OF OHIO.
I can confirm it involves Jessie Marie Czebotar.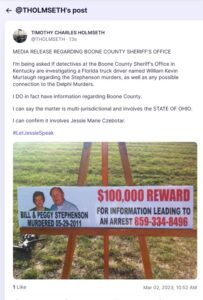 ~end~
About Author