Neely Blanchard Update: E-Clause CEO: Secret Service involvement creates federal jurisdiction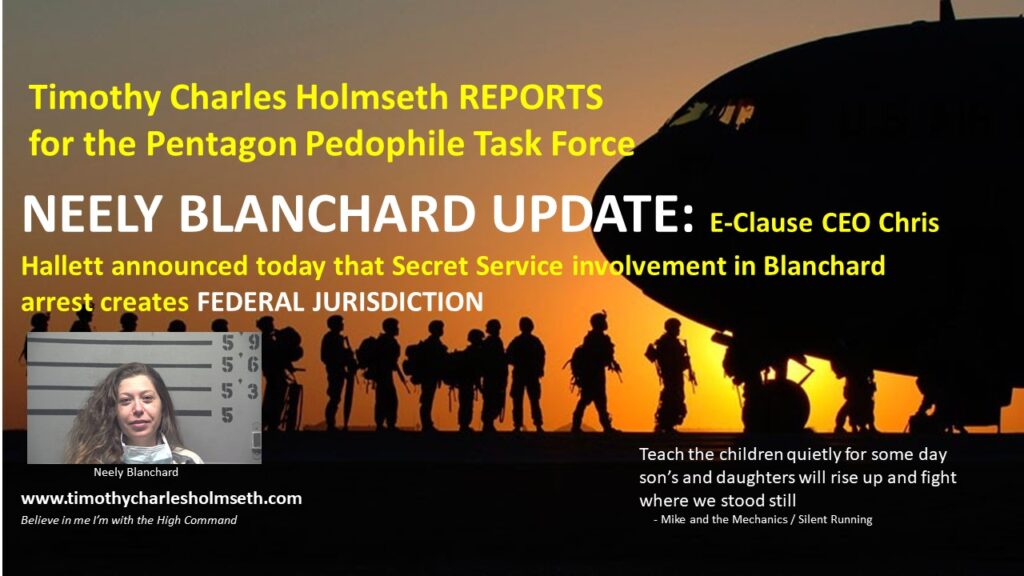 by Timothy Charles Holmseth on March 29, 2020 at 3:24 P.M.
Yesterday I reported BOMBSHELL! Woman arrested in Kentucky 'Amber Alert' case is the COMPLAINANT in active CONGRESSIONAL INVESTIGATION regarding foreign emoluments – weaponized family courts (Sharia Law).
The case is in regards to Neely Blanchard who was arrested in Kentucky last week after an Amber Alert was issued because she was alone with her own children in her car.
Update:
Chris Hallett, CEO, E-Clause LLC, who represents the interests of Blanchard per a complaint filed to Congress, announced today that the alleged involvement of the United States Secret Service in Blanchard's arrest creates federal jurisdiction on the matter.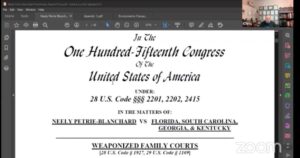 That means federal court and subpoenas for any federal agents involved.
The involvement of the U.S. Secret Service was only reported by one news agency who quoted Logan County Sheriff Stephen Stratton on the matter. The news report was odd, because no mainstream news agencies that reported information on the case, which came from the Kentucky State Police ever mentioned the Secret Service.
E-Clause does loss prevention for the United States Government.
Timothy Charles Holmseth is investigating the 'U.S. Secret Service' dynamic of the Blanchard story with a strong focus on a group that includes a Florida man named William K. Murtaugh.
Murtaugh and others in his group are already the focus of an active investigation by the Pentagon Pedophile Task Force.
About Author