PROOF!!! OREGON DHS DOC USES 'COVID-19' AS EXCUSE TO ABDUCT CHILDREN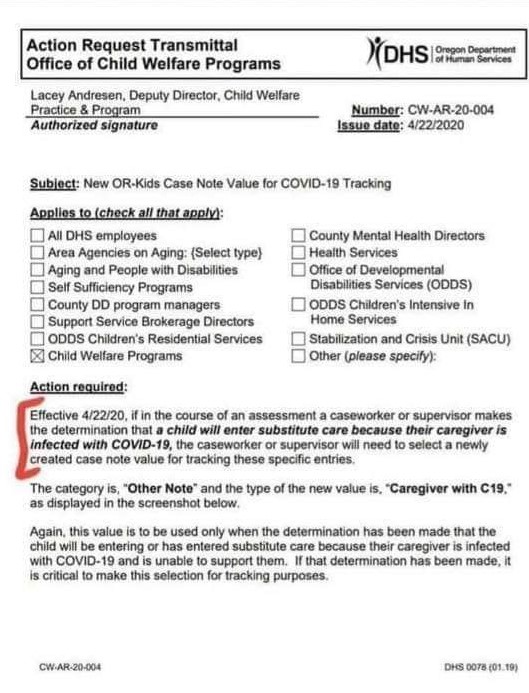 by Timothy Charles Holmseth on May 15, 2020 at 8:47 P.M.
The plan by sick freak-of-nature Satanic pedophiles in (fake) government to abduct children from their parents and and traffic them exists in an Oregon DHS document.
The document reads in part:
Effective 04/22/20, if in the course of an assessment a caseworker or supervisor makes the determination that a child will enter substitute care because their caregiver is infected with COVID-19, the caseworker or supervisor will need to select a newly selected case note value for tracking these specific entries.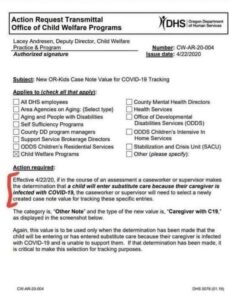 According to very high level sources, most of the children being rescued from underground tunnels were/are originally kidnapped by Child Protective Services (CPS).
WATCH ALSO…
https://www.youtube.com/watch?v=v-WnXh-yhvU
https://www.youtube.com/watch?v=yHtackSDLU8