Prosecutor: Delphi Suspect Likely Did Not Act Alone (Timothy Charles Holmseth's "Walking Man" and "Talking Man" May Be Confirmed!)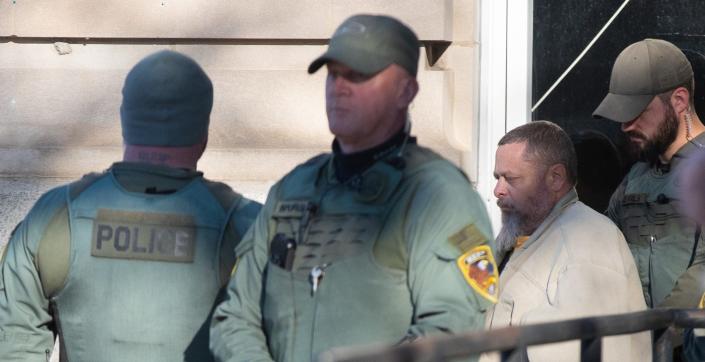 by Pentagon Pedophile Task Force on November 22, 2022 – USA
Today, the Daily Beast reported "Delphi Murder Suspect Likely Did Not Act Alone, Prosecutor Says".
The report by the Daily Beast comes after a hearing was held today in Indiana regarding sealed documents in the Delphi murder case.
Now… let's go back a year and a half.
On June 5, 2021, a video report was filed on a Bitchute channel called The_High_Command that set forth evidence of exactly what the Prosecutor in the Delphi murders is now asserting.
The video was called "BREAKING NEWS IN DELPHI BRIDGE MURDER CASE (TWO MEN WORKING TOGETHER AS A TEAM?)"
The video report involves extensive information, evidence, and discussion of an award-winning news reporter named "Timothy Charles Holmseth".
Reports by Holmseth shows he believes he may have discovered the identity of what he calls the "Walking Man" and the "Talking Man". It appears Holmseth believes the "Walking Man" may be William Kevin Murtaugh, Apopka, Florida. It appears Holmseth believes the "Talking Man" (the man who was recorded saying "guys, down the hill") may be John Taylor, Duffield, Virginia.
Holmseth has filed a RICO lawsuit in Tennessee that addresses graphic aspects of the Delphi murders and reveals two other actors, Alexandria Goddard, Martins Ferry, Ohio, and Levi Henry Page, Dover, Tennessee, need to be investigated by law enforcement.
READ ALSO – – – MASS RITUAL MURDER IN INDIANA (THE MYSTERIOUS FIREMAN OF CARROLL COUNTY)