MASS RITUAL MURDER IN INDIANA (THE MYSTERIOUS FIREMAN OF CARROLL COUNTY)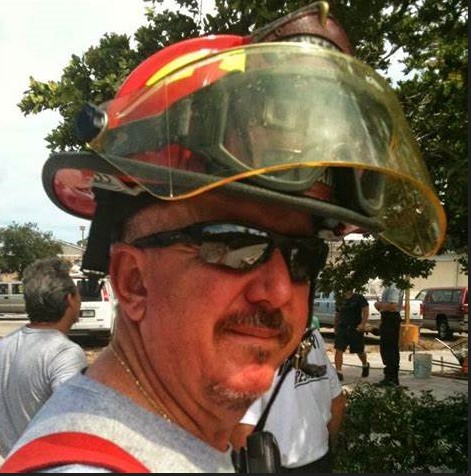 by Pentagon Pedophile Task Force on November 9, 2022 – USA
On November 21, 2016, four little girls were murdered in a house fire in Flora, Indiana.
WRTV Investigates reported on the arson in Flora, Indiana that killed four little girls. "Their names: Keyana (11), Keyara (9), Kierelle (7), and Kionnie (5). All four of the sisters killed in an arson fire on East Columbia Street in Flora on Nov. 21, 2016," WRTV reported.
"Initially, no foul play was suspected, but Indiana State Police re-classified the fire as arson in January 2017, saying it was intentionally set and that accelerants were found in "multiple" locations throughout the structure," WRTV reported.
On February 14, 2017, – nine miles away in Delphi, two little girls, Abigail William, 13, and Liberty German, 14, were found brutally murdered.
Both cities are in Carroll County, Indiana.
As headlines flood the Web about the recent arrest of Richard Allen made in the Delphi double-murder – more information is coming out about Carrol County, itself.
Evidence shows there is a serial killer, or group of killers, who have committed mass-ritual-murder in Carrol County, Indiana.
Common sense dictates that covering up for a serial killer(s) requires officials to be placed in the highest levels of government where decisions are made that keep crimes from being solved.
In a video entitled Unsolved Crimes: Uncovered – Carroll County Murder Plot Flora Fires & Delphi, a private researcher conducted a meticulous study of facts and evidence and articulated the facts in a way that turns on the proverbial light bulb above the head.
Abby, who narrates the presentation of the video explained what initially caught her attention regarding the two cases of murder.
"It began on April 26, 2014, at 10 PM when Ron Logan found an unknown person in his barn. After being confronted by Logan, possibly at gunpoint, the person fled into the nearby woods and couldn't be located when the deputy arrived to investigate," Abby said.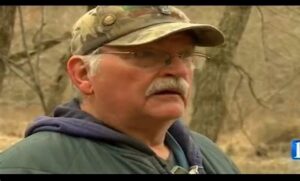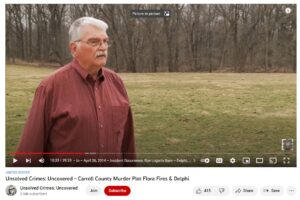 Now we are going to look at Ron Logan's photograph, as seen and processed through the eyes of investigative journalist and war correspondent Timothy Charles Holmseth.
We begin with this news story done about Murtaugh's behavior during the Casey Anthony murder trial and investigation.
We begin here because Murtaugh looks like Logan.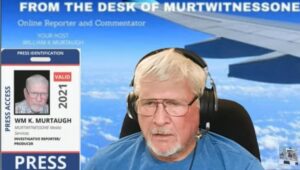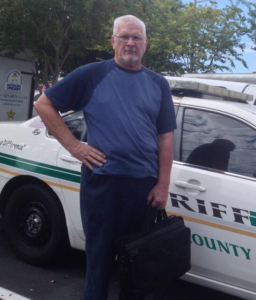 Murtaugh is no ordinary man.
Murtaugh wears FBI and CIA logos and wears an FBI badge during his news program.
Murtaugh is a dead-ringer for the sketch released by U.S. Marshals of serial killer and FBI informant James (Whitey) Bulger.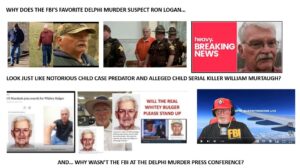 Murtaugh meets with the FBI and publishes videos to prove it.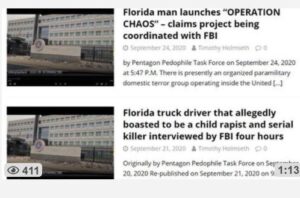 THE MYSTERIOUS FIREMAN OF CARROL COUNTY, INDIANA 
The Flora fire of the four little girls was murder by arson.
Now we look at 'Fire" through the eyes of Timothy Charles Holmseth.
There is a man from Duffield, Virginia named John Taylor who is directly associated with Murtaugh and is a moderator of Murtaugh's You Tube program called From The Desk of Murtwitnessonelive.
In 2021, Taylor (firemanjohn628) telephoned the Chief of Police in Delphi, Indiana and complained about Timothy Charles Holmseth traveling to Delphi to investigate the murders of Abigail Williams and Liberty German. Taylor went into considerable detail about how there was "pending felonies" for Holmseth and that they could go to a "judge" and have Holmseth arrested for "obstruction of justice".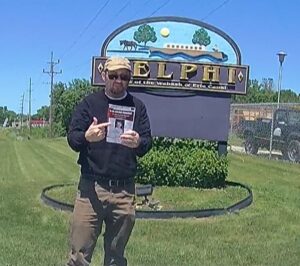 firemanjohn628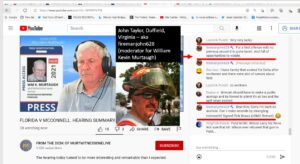 Taylor hosts a show called The Traffick Report where he discusses the CIA FINDERS which is a human trafficking and international crime cartel that came under investigation by the FBI in the 1980's.
THE WALKING MAN AND THE TALKING MAN
Many believe the man that was filmed by Liberty German walking on the bridge in Delphi resembled Murtaugh.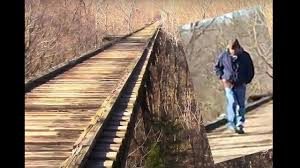 Many believe the audio captured on Liberty German's telephone sounds like the voice of Taylor.
In the video below you will hear a voice sampling of Taylor compared to the voice on Liberty German's phone who says "guys, down the hill".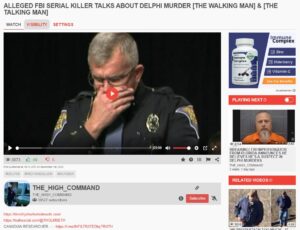 There are two others associated with Taylor (and Murtaugh) that immediately captured the attention of Holmseth.
Their names are Levi Page, Tennessee, and Alexandria Goddard, Ohio.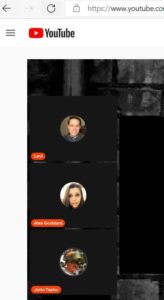 Page and Goddard co-host a You Tube program called 'Crime and Scandal'. They sometimes bring Taylor on as a guest to discuss the Delphi murders. Page and Goddard make no effort to hide their true disdain for children (which neither have any). Goddard and Page giggle and laugh about Goddard's claims that she tortures kids in her basement to raise their adrenochrome levels. Goddard is a sexual predator who openly brags about a kidnapping plot she formed with Ohio cops. She states during public interviews that she and some police officers kidnapped a man, handcuffed him to a bed, and sexually tortured him with "hot sauce". After he was tortured, he was released naked into the Ohio winter.
THE NAKED LITTLE GIRL IN THE PHOTO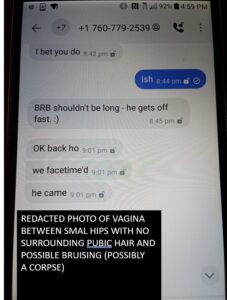 On August 13, 2022, Goddard transmitted a photograph of a small female's vagina with no pubic hair set amidst tiny hips with strange bruising that may have been a corpse. Goddard transmitted the photo to former Minnesota judge Randi Lynn Erickson who escrowed crimes against humanity affidavits in the U.S. Court and U.S. Military that revealed the names of U.S. Presidents and world leaders who allegedly raped, tortured, murdered and cannibalized children. Goddard was attempting to plant the photo on Erickson's telephone. Goddard later said Murtaugh had a copy of the vagina photo. After Erickson told Goddard she was going to report Goddard to law enforcement; Goddard quickly had stalking criminal charges filed against Erickson and Holmseth by the Martins Ferry Police Department, Ohio for an offense they said happened on August 12, 2022. Erickson and Holmseth were not together and were not in the State of Ohio.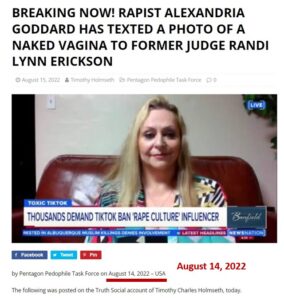 The photo and other information have been sent to the FBI and Ohio Attorney General's commission that investigates organized crime.
Shortly after news stations began to report rumors of an arrest in the Delphi case, Goddard and Page appeared on a You Tube program called Websleuths. Goddard proactively suggested she believed the murders of Abigail Williams and Liberty German may have been filmed for "snuff".
Holmseth sent the photo of the image of the little naked female as a tip in the Delphi murder to Superintendent Douglas Carter, Indiana State Police. Holmseth then announced the submission via a press release on TRUTH SOCIAL.
Goddard then logged into Twitter and announced she was going to have "additional charges" filed against Holmseth by Martins Ferry Ohio police, with the assistance of some unknown prosecutor in Belmont County, Ohio, for sending the vagina photo evidence to the Indiana State Police.
This fact establishes that the charges of stalking against Holmseth (and Erickson) are false. Holmseth, who is not from Ohio, has never communicated with Goddard in his entire life.
Holmseth is a journalist.
This statement by Goddard reveals Holmseth was 'charged' by a local cop in Ohio in an effort to stop Holmseth from reporting to the public about the vagina photo Goddard sent to Erickson.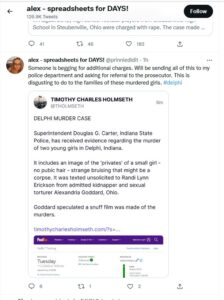 Who was the naked little girl in the photo?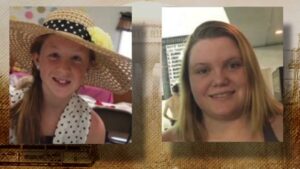 About Author