Q – PROJECT AMBITION – Stearns County Sheriff's Office walks back claim they found Jacob Wetterling's body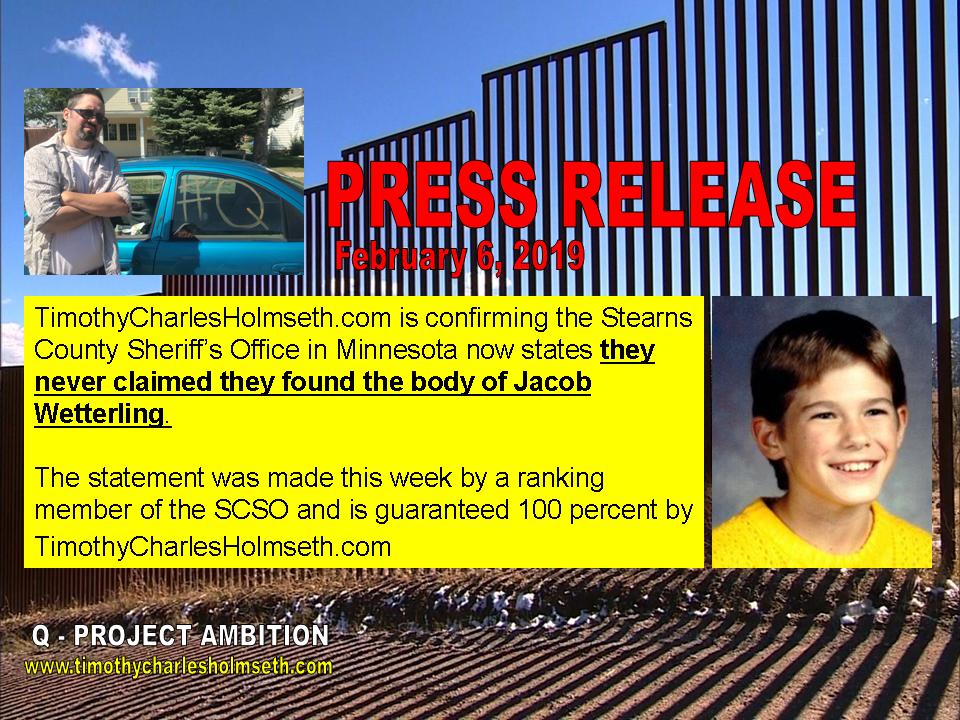 by Timothy Charles Holmseth on February 6, 2019 at 10:23 P.M. CST
The Stearns County Sheriff's Office is walking back their epic claim to have found the body of Jacob Wetterling.
TimothyCharlesHolmseth.com is confirming the SCSO now states they never claimed they found the body of Jacob Wetterling.
This statement was made by a ranking member of the SCSO and is guaranteed to have been made '100 percent' by TimothyCharlesHolmseth.com
This new position by the SCSO is not reflective of news reports from 2016. On September 8, 2016 KARE 11 reported "The body of Jacob Wetterling  was found on Doug Voss' farm in Paynesville".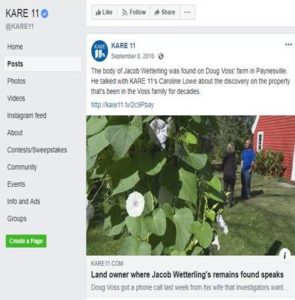 Evidence shows SCSO always knew the remains found were not Jacob because experts at the lab determined the bones and teeth found were not human. Because the bones and teeth were mingled with clothes it is clear the evidence was planted.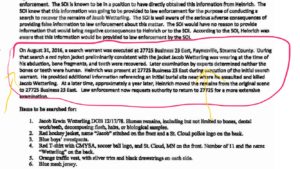 Click Here to learn more about what really happened to Jacob Wetterling