RAPIST ALEXANDRIA GODDARD TEXTED PHOTO OF VAGINA TO RANDI ERICKSON THEN TOLD HER POSTERS OF HER FACE WOULD BE PUT UP THAT SAY "PEDOPHILE"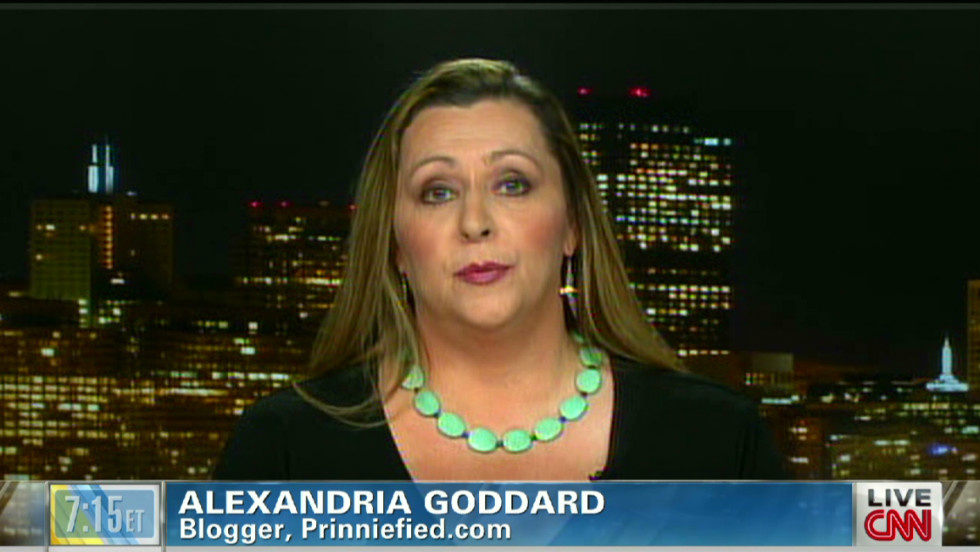 by Pentagon Pedophile Task Force on August 26, 2022 – USA
The following was posted on the Truth Social account of Timothy Charles Holmseth, today.
~begin~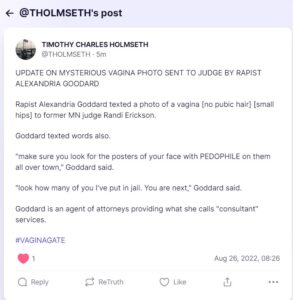 UPDATE ON MYSTERIOUS VAGINA PHOTO SENT TO JUDGE BY RAPIST ALEXANDRIA GOODARD
Rapist Alexandria Goddard texted a photo of a vagina [no pubic hair] [small hips] to former MN judge Randi Erickson.
Goddard texted words also.
"make sure you look for the posters of your face with PEDOPHILE on them all over town," Goddard said.
"look how many of you I've put in jail. You are next," Goddard said.
Goddard is an agent of attorneys providing what she calls "consultant" services.
~end~