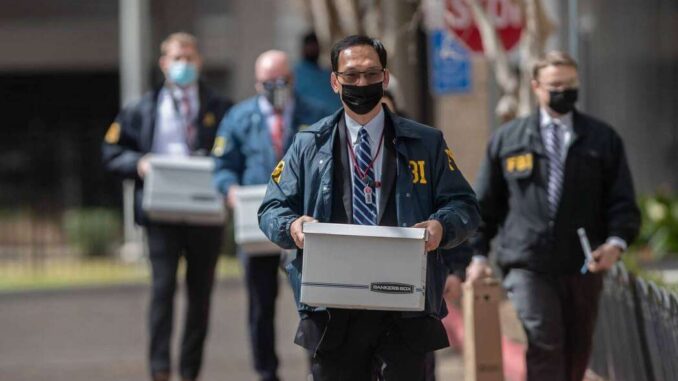 by Pentagon Pedophile Task Force on August 26, 2022 – USA
The following was posted on the Truth Social account of Timothy Charles Holmseth, today.
~begin~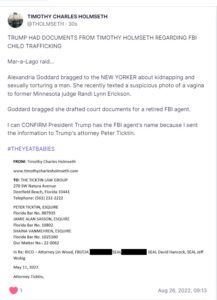 TRUMP HAD DOCUMENTS FROM TIMOTHY HOLMSETH REGARDING FBI CHILD TRAFFICKING
Mar-a-Lago raid…
Alexandria Goddard bragged to the NEW YORKER about kidnapping and sexually torturing a man. She recently texted a suspicious photo of a vagina to former Minnesota judge Randi Lynn Erickson.
Goddard bragged she drafted court documents for a retired FBI agent.
I can CONFIRM President Trump has the FBI agent's name because I sent the information to Trump's attorney Peter Ticktin.
~end~