RON DESANTIS IN HUGE TROUBLE [ASSASSINATION COVER-UP]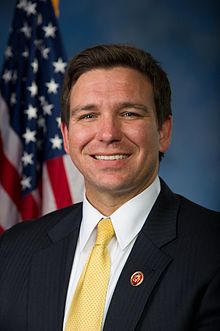 by Pentagon Pedophile Task Force on August 7, 2022 – USA
The following as posted on the GAB account of Timothy Charles Holmseth, today.
~begin~
RON DESANTIS IN HUGE TROUBLE [ASSASSINATION COVER-UP]
by Timothy Charles Holmseth – War Correspondent – on August 7, 2022 – USA
FL Gov. Ron DeSantis recently announced he removed State Attorney Andrew Warren due to "neglect of duty."
Warren responded at a press event where he gave a dramatic update on an innocence case that his (Warren's) office had broken open two years before.
"In 2018, my office created a conviction review unit to find and fix wrongful convictions," Warren told his listeners.
"Two years ago, that unit exonerated Robert DuBoise. He'd spent 37 years in prison for a rape and murder that he did not commit. Our investigation found DNA evidence that established Robert did not murder Barbara Grams. That DNA evidence did provide new leads, and launched a fresh investigation."
Warren then described how the DNA evidence, in addition to freeing DuBoise, led them to two men, who "actually murdered Barbara Grams 39 years ago."
On November 2, 2020, (day before Election) Christopher E. Hallett, CEO, E-Clause LLC, Florida, filed documents in Florida's Middle District – U.S. Court.
Hallett was working under consent of U.S. Congress to perform loss prevention for the U.S. Government. The documents he filed contained evidence that involved NATIONAL SECURITY pertaining to international COVID-19 tracking codes and the largest human trafficking operation in the history of the world.
On November 15, 2020, Hallett was assassinated – shot in the head – in his Ocala, FL home. Then – ALL Hallett's court filings VANISHED! NO TRACE the file ever even existed.
However, before his murder Hallett sent a copy of the receipt to former MN judge Randi Lynn Erickson. Erickson was working with Hallett, as well as David Lester Straight, on a task force called the Pentagon Pedophile Task Force. Straight claimed he was on Presidential Commissions under President Trump. He identified himself as U.S. Secret Service and was gathering crimes against humanity evidence including a massive Clinton Foundation Bitcoin wallet for Dark Web videos of infant rape.
Hallett's friend and colleague Neely Petrie Blanchard is charged with first degree murder.
The vanishing of the U.S. Court files proves a very powerful entity benefited from Hallett's murder.
That does NOT point to Blanchard.
Enter… David Lester Straight.
Evidence now shows Straight is an assassin for U.S. Presidents, an admitted child sex trafficker, and was deeply involved in the events of J6 in DC where he conspired with Atty Lin Wood, Gen. Michael Flynn, Patrick Byrne, and others to overthrow the U.S. Government.
Straight told me the name of a Navy SEAL he believed traveled to Florida and Georgia to train Hallett's assassin to use a gun.
The SEAL is connected to Wood.
Straight reportedly possesses a recording from shortly after the Hallett murder that the State Prosecutor does not have.
Erickson turned over evidence to DeSantis and DeSantis did nothing.
Developing….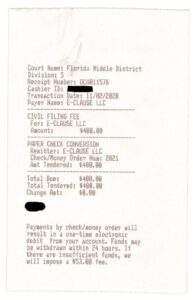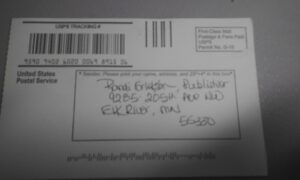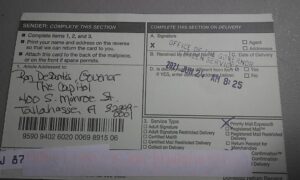 ~end~