"SAVED IN AMERICA" PUBLICLY IMPLICATED IN CHILD SEX TRAFFICKING BY FORMER NAVY SEAL TEAM 6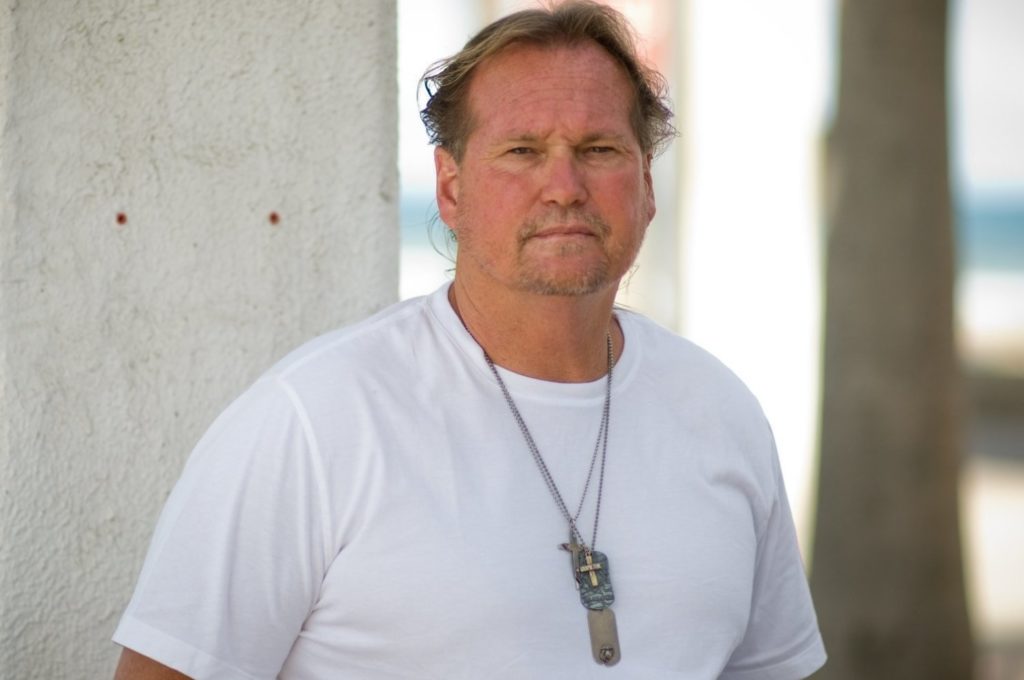 by Pentagon Pedophile Task Force on January 6, 2023 – USA
Timothy Charles Holmseth published the following on his TRUTH SOCIAL account today.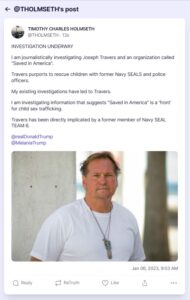 ~begin~
INVESTIGATION UNDERWAY
I am journalistically investigating Joseph Travers and an organization called "Saved in America".
Travers purports to rescue children with former Navy SEALS and police officers.
My existing investigations have led to Travers.
I am investigating information that suggests "Saved in America" is a 'front' for child sex trafficking.
Travers has been directly implicated by a former member of Navy SEAL TEAM 6.
~end~
We have confirmed the public statement made by the former Navy SEAL TEAM 6 member that Travers will be publicly exposed soon.