"I will pull your wig and fake beard off in the courtroom" – Attorney Lin Wood of Professor David Clements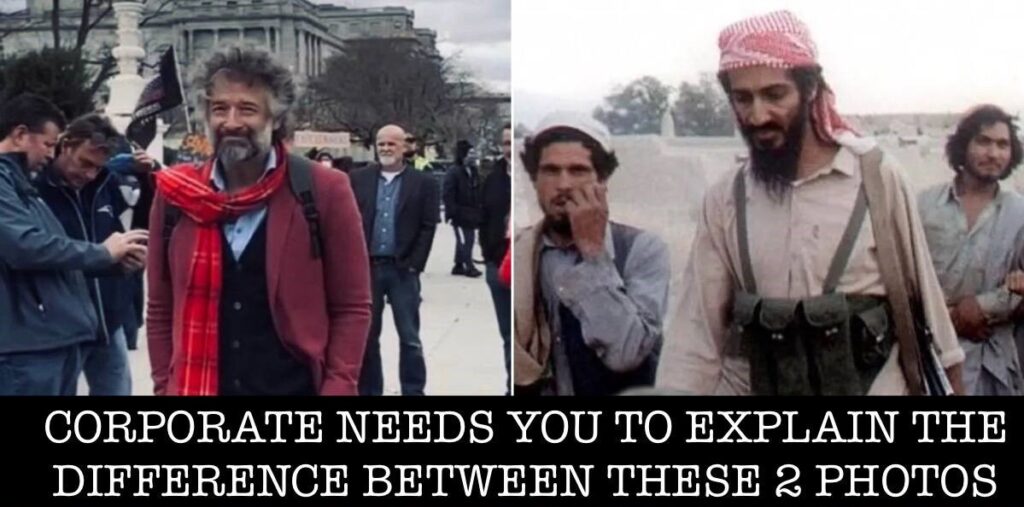 by Pentagon Pedophile Task Force on January 8, 2023 – USA
There is a photo circulating on the Web that appears to suggest Professor David Clements is one-and-the-same as Osama Bin Laden.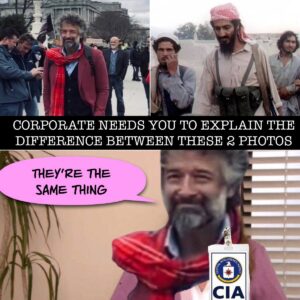 While there is certainly no way to confirm that – the concept that high-profile figures including Clements are actually actors involved with Disney has been relentlessly pushed by Attorney Lin Wood.
Wood has publicly stated key figures in national affairs surrounding election integrity, as well as the events of January 6, 2021, are "actors".
Wood has made posts on Telegram suggesting people like Stew Peters, Professor David Clements, and Mike Lindell (to name only a very small few) are all frauds. Wood has posted countless side-by-side photos suggesting various high-profile figures have been switched out and are not the original person.
Wood suggested Clements is an actor wearing a wig and says the actors come from "central casting".
"The Fake Professor may be fooling you as he continues his grift to con REAL Patriots out of their hard-earned money as he tickles your ears with his lies and deceit. Clements did not fool me. Hey, Ol' Prof Dave, you know where I live (a place you will never again visit). Sue me if I am lying," Wood said.
"I will pull your wig and fake beard off in the courtroom," Wood added.