SEAL TEAM 6 BLACK OPS IN OHIO [JOURNALIST FILES LAWSUIT AGAINST GOV. DEWINE & STATE OF OHIO]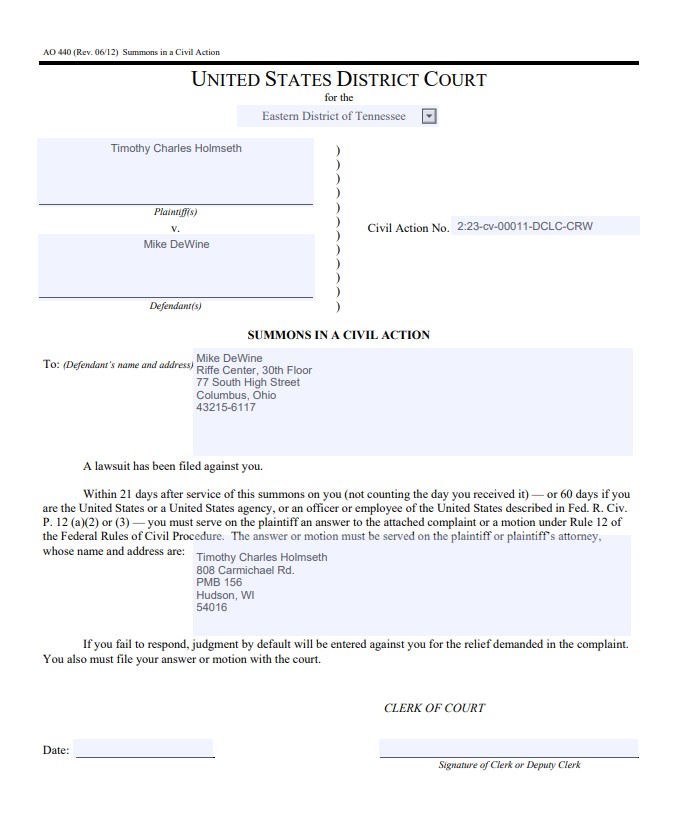 by Pentagon Pedophile Task Force on February 22, 2023 – USA
Timothy Charles Holmseth poste the following on TRUTH SOCIAL today.
~begin~
SEAL TEAM 6 BLACK OPS IN OHIO
I reported on illegal SEAL TEAM 6 Tier One Operations on American soil in Ohio. STATE OF OHIO and Gov. Mike DeWine carefully planned to kidnap me. The conspiracy was to stop my reporting. STATE OF OHIO put my name in a federal database. The Black Ops I discovered were using U.S. Special Forces (SEALS) and foreign military operators to traffic children/adults and assassinate U.S. Citizens. I have filed an Injunction.