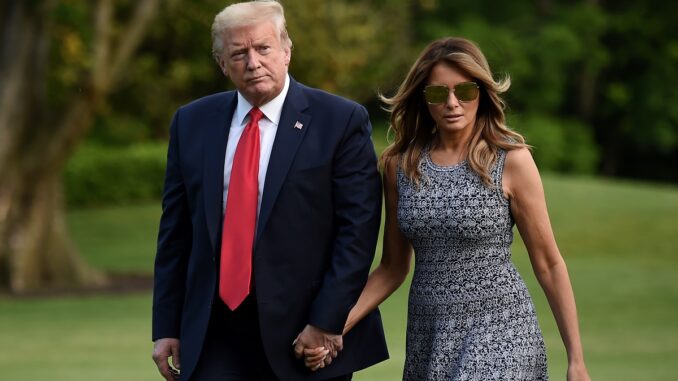 by Timothy Charles Holmseth on June 4, 2020 at 9:16 P.M.
President Trump, and our amazing First Lady, have taken strong adversarial action and are waging war against the networks, facilitators, and perpetrators of human and child sex trafficking; actions so aggressive and effective they are unparalleled by all measurements.
Never in the history of mankind has such dedication to protecting the innocent and such courage been recorded.
You are invited to express your gratitude to the Trump family for every wonderful thing they have done; and every sacrifice they have made for the world; using the comment section of this article.
They can hear you.
Believe in me I'm with the High Command