THE EPSTEIN OF THE INTERNET TO BE ARRESTED? – – – President Trump issues Executive Order! – The Pentagon Pedophile Task Force is REAL! Colorado child torture porn producer threatens to release secret data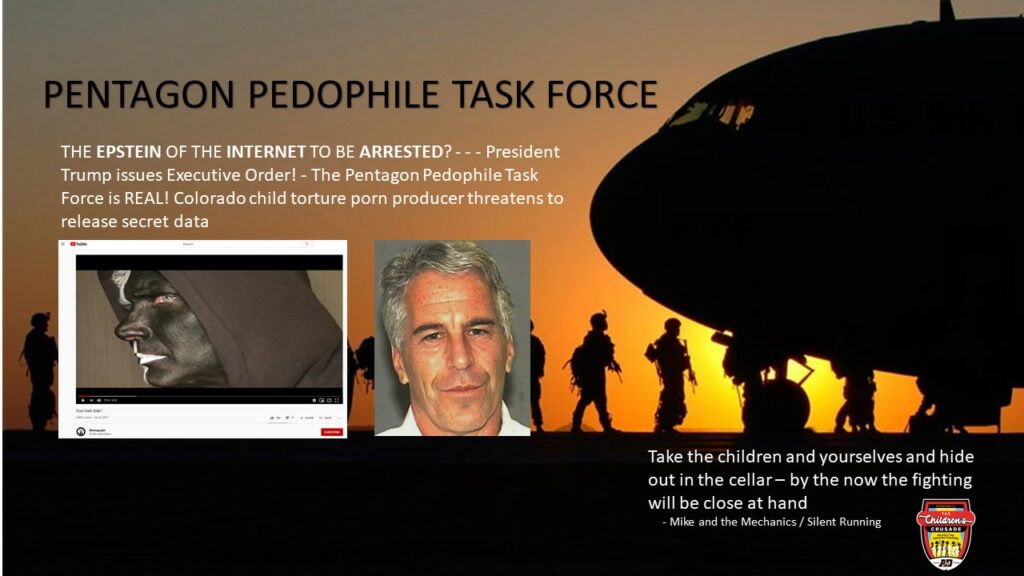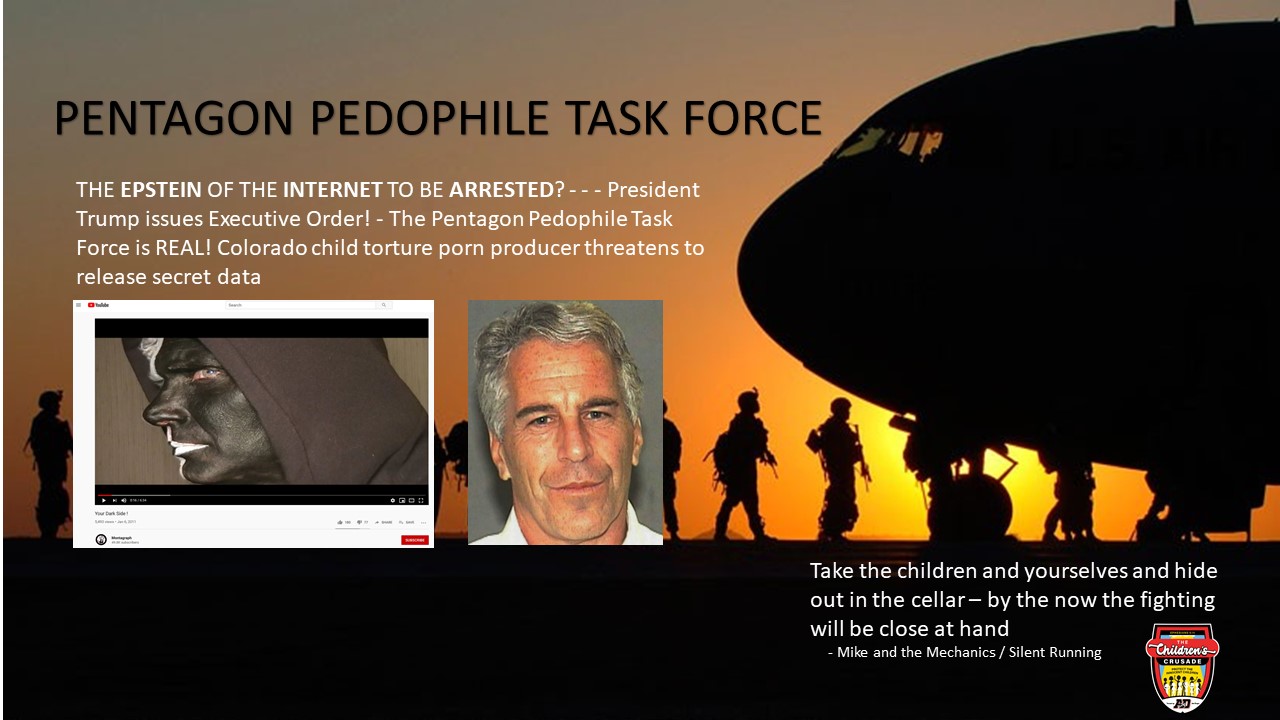 by Timothy Charles Holmseth on October 30, 2019 at 1:55 PM
Is the 'Jeffrey Epstein' of the World Wide Web about to be arrested?
It's a fair question.
Because…
The man from Colorado who produces child torture snuff porn announced last night he is going to shock the whole world.
The You Tuber MONTAGRAPH (born Dale Ellis Bennett) announced last night during a Livestream that he is going to make an explosive telephone call to Vice President Mike Pence and admitted it is going to result in a visit from the U.S. Secret Service.
MONTAGRAPH is angry that Timothy Charles Holmseth (this writer) publicly connected him to child torture and snuff porn, the murder of JonBenet Ramsey, and reported for the Pentagon Pedophile Task Force that 2,100 children were rescued by U.S. Marines from underground bases in California.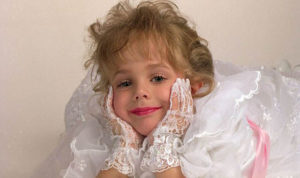 But – for some reason – MONTAGRAPH'S anger appears to be focused on high level politicians.
MONTAGRAPH has begun dropping very high-profile names such as "Joe Biden" "Hillary Clinton" "Mike Pence" and others over the past few days as he vows to make cell phone calls to elected officials and military brass while live on air.
So, what has MONTAGRAPH so nervous?
We may have gotten a clue today when President Trump let the world know he does not like people faking Tweets under his name when it comes to his Administration's efforts to protect victims and survivors of human trafficking.
On October 27, 2019 the You Tube channel called October Reignz published a video that featured what appeared to be a Tweet by President Donald Trump that said, "MONTAGRAPH JUST CALLED ME ON MY CELL PHONE! I WANTED TO INFORM EVERYONE THAT THE Pentagon Pedo Task Force DOES NOT exist! It's FAKE NEWS! ILLUMINATI.COM!
Yesterday, October 29, 2019 President Donald Trump signed an Executive Order that began "My Administration is committed to leveraging every resource we have to confront this threat, to support the victims and survivors, and to hold traffickers accountable for their heinous crimes."
The President's Interagency Task Force to Monitor and Combat Trafficking in Persons released a new report describing the Administration's progress combating human trafficking.
The Task Force consists of 19 departments and agencies, which work tirelessly to prosecute traffickers, protect survivors, and prevent future crime.
That's right – the Pentagon Pedophile Task Force is real.
Last night during his usual Livestream MONTAGRAPH, whose name appeared on the fake Donald Trump Tweet about the Pentagon Pedophile Task Force, set a date for an explosive call he says he is going to make to Vice President Mike Pence.
During the Livestream MONTAGRAPH said, "I'm going to say in November – say the first week of November – I will be calling Mike Pence from the MONTAGRAPH channel – that's a fact – and all you dudes are going to get lit up big time. And here's the really cool part. It will be on so many different intelligence agencies and security agencies – frickin' on their equipment – with your full names, locations, ages, and what you did."
It appears MONTAGRAPH is letting somebody know he is going to create a record that cannot be erased.
MONTAGRAPH may have given us a clue as to what he was referring to when he said, 'what you did.'
It appears MONTAGRAPH possesses highly incriminating data (i.e. blackmail) regarding one, or many different, persons.
"Agent 19 and myself for almost a decade – we respond to attacks – so when these people come out and say 'I'm a police officer out of the State of Washington I'm going to sue you' – come and sue me – I'm waiting- come and do it – and as soon as you do – I'm going to show you this death threat you made against me here see – then we're going to show your photograph – then we're going to show all those tours that you make in Thailand – you know, on the other site that your affiliated with [emphasis added] – that we got – you don't mind do you? Suddenly they go POOF. They disappear. That's how that works. That's why we're not afraid of anybody."
I (Timothy Holmseth) reported previously that a whistleblower named Kevin Flynn called me and talked about MONTAGRAPH. Flynn told me (Timothy Holmseth) that MONTAGRAPH operates a Dark Net where babies and children are raped and murdered online for the pleasure of viewers. Flynn told me the main server is in Minnesota; a fact MONTAGRAPH later proactively confirmed.
During his online rant last night MONTAGRAPH focused primarily on VP Mike Pence although he mentioned President Trump, Attorney Trey Gowdy, and Senator Lindsey Graham.
"Mike Pence is totally oblivious to all these accusations coming against him. Who is making the accusations, solely? Timothy Charles Holmseth," MONTAGRAPH said.
"You thought you were screw around with me? Are you retarded? You have to be retarded screwing around with me Mr. Holmseth," MONTAGRAPH said.
"Timothy Charles Holmseth wants vice presidential attention. Okay, all right you're going to get some," MONTAGRAPH said.
However – although MONTAGRAPH would intermittently direct his seething anger at Timothy Holmseth it appeared his threats were directed at individuals whose names he had collected in dossiers he called "packets."
It also appears MONTAGRAPH expects to be arrested.
"The first week in November I'm contacting the Vice President of the United States via cell phone. Sure am. Knowing the consequences. Knowing the Secret Service is going to be knocking on my door. Because I'm going to make sure I got that packet all you clowns' names on it – your pictures, locations, your ages, your emails, your telephone numbers, so when they come and seize me [emphasis added] I've got a big old stack," MONTAGRAPH said.
MONTAGRAPH said he possesses President Trump's cell phone number but noted he's not going to call it because he doesn't want a visit from Trump's Secret Service, which, is odd, because he says he WANTS a visit from Mike Pence's Secret Service detail.
"I'm going to bring it to the presidential level," MONTAGRAPH said.
"I know they are going to be knocking on my door," MONTAGRAPH said.
MONTAGRAPH appears to be confident that the data he possesses will keep him free.
"This is why the people on my team – we always win. We always win. Every single adversary we come up against we kick their ass. Every single one. Attorneys, law enforcement, DHS personnel, FBI, private investigators, we stomp on them," MONTAGRAPH said.
At one point in the Livestream MONTAGRAPH became so angry he wanted Daniel John Lee (Preacher Dan), Field McConnell, and Timothy Holmseth to come to Colorado and fight him in front of the State Capitol.
'You have no idea what's coming my boy. This is not a threat. These are facts. You have just not a clue what is happening. But you're going to find out. Not only are you going to find out but the entire world is going to find out – their jaw is going to hit the frickin' floor," MONTAGRAPH said.
About Author