'THE Q QUESTION' CENSORED BY YOU TUBE!!! – NO VIEWS [but] 45 LIKES!!!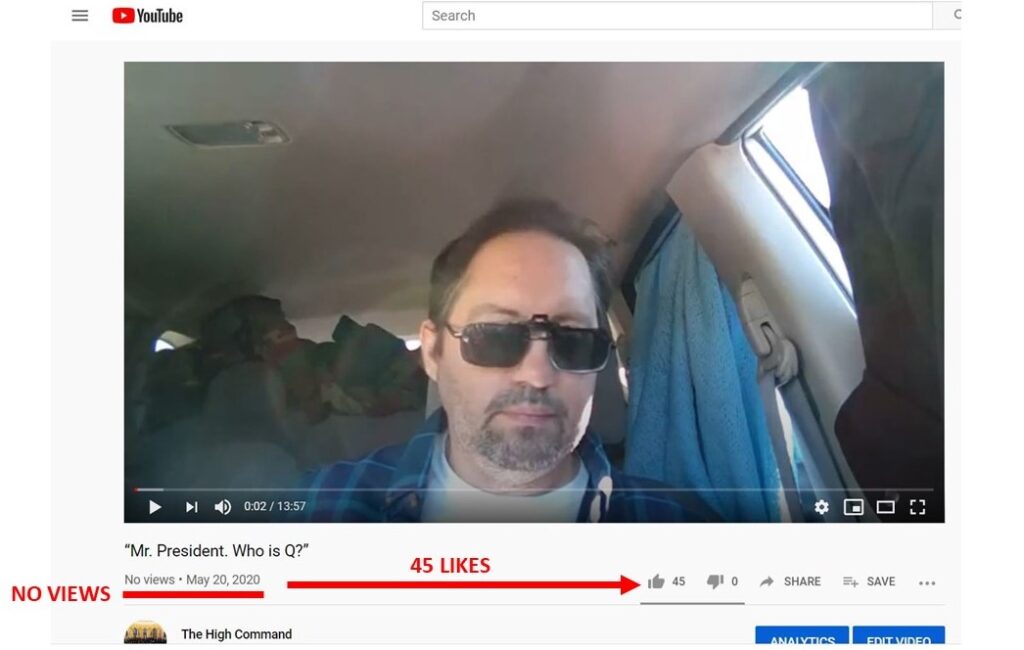 by Timothy Charles Holmseth on May 20, 2020 at 2:00 P.M.
Today a video entitled "Mr. President. Who is Q?" was published on a You Tube channel called The High Command.
While the video showed NO VIEWS – the video also showed 45 LIKES.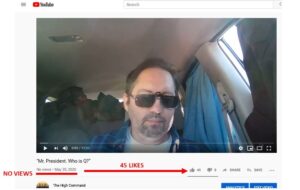 https://www.youtube.com/watch?v=hGzDoNzerEA
About Author