THREE DAYS IS SEPTEMBER (TORTURE, CANNIBALISM, AND TRUMP'S RICO CASE AGAINST HILLARY CLINTON AND FBI)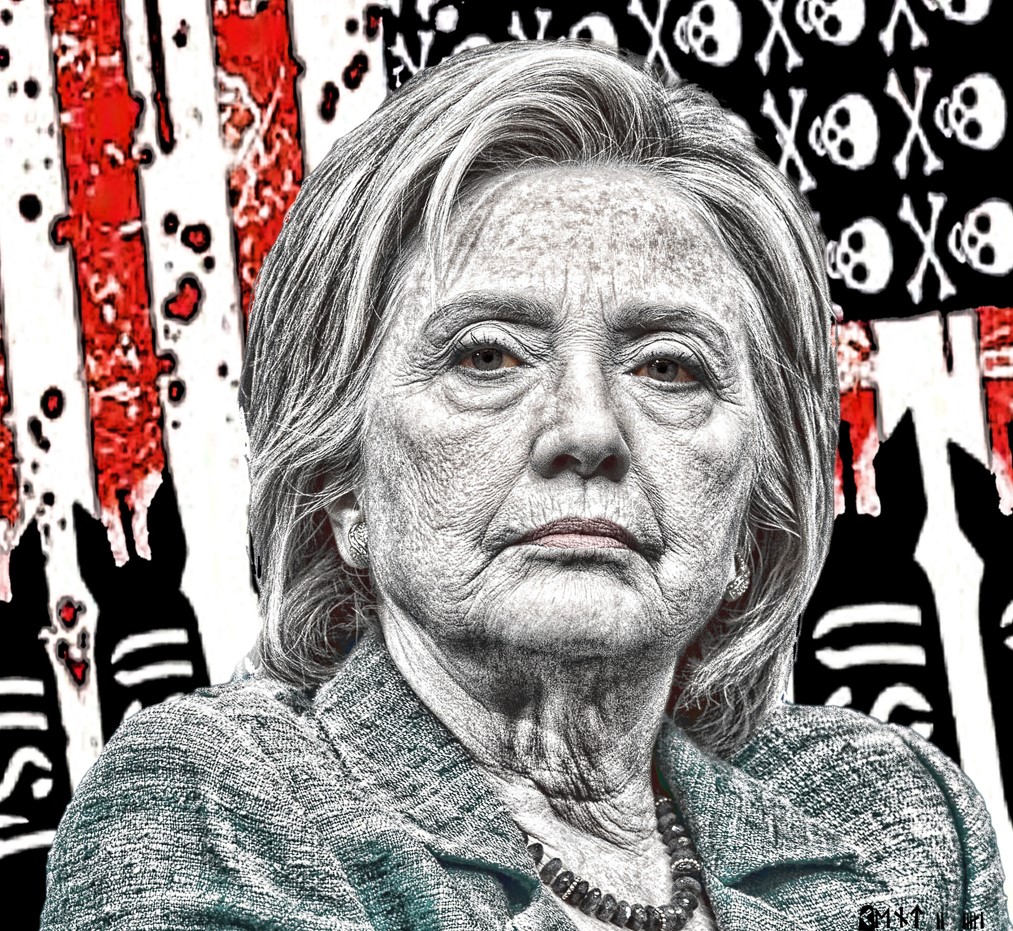 by Pentagon Pedophile Task Force on September 9, 2022 – USA
Timothy Charles Holmseth posted the following today on Truth Social.
~begin~
THREE DAYS IN SEPTEMBER
09/06/22 – Timothy Charles Holmseth announces sworn affidavits from federal witness Jessie Marie Czebotar (witness to torture and cannibalism by Hillary Clinton and U.S. Presidents) were sent to President Donald J. Trump (to replace copies possibly stolen by FBI during Mar-a-Lago raid).
09/07/22 – Holmseth announces the Czebotar affidavits were DELIVERED to Trump's attorney Lindsey Halligan.
09/08/22 – Federal Judge dismisses Trump's RICO case.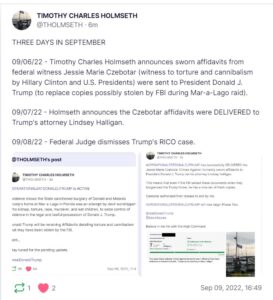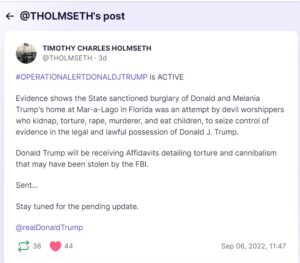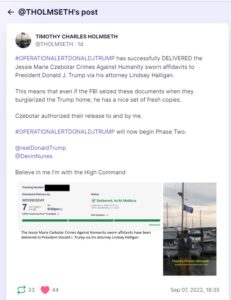 About Author