PRESIDENT TRUMP RECEIVES CRIMES AGAINST HUMANITY EVIDENCE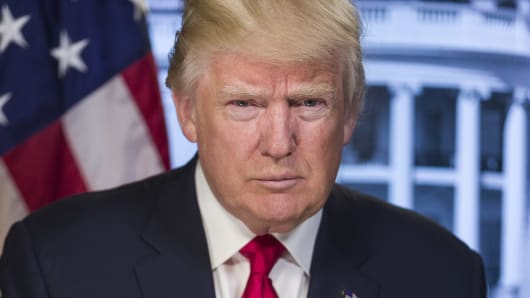 by Pentagon Pedophile Task Force on September 7, 2022 – USA
Timothy Charles Holmseth posted the following today on Truth Social.
~begin~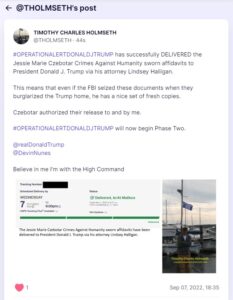 #OPERATIONALERTDONALDJTRUMP has successfully DELIVERED the Jessie Marie Czebotar Crimes Against Humanity sworn affidavits to President Donald J. Trump via his attorney Lindsey Halligan.
This means that even if the FBI seized these documents when they burglarized the Trump home, he has a nice set of fresh copies.
Czebotar authorized their release to and by me.
#OPERATIONALERTDONALDJTRUMP will now begin Phase Two.
Believe in me I'm with the High Command
~end~
About Author