Timothy Charles Holmseth's child threatened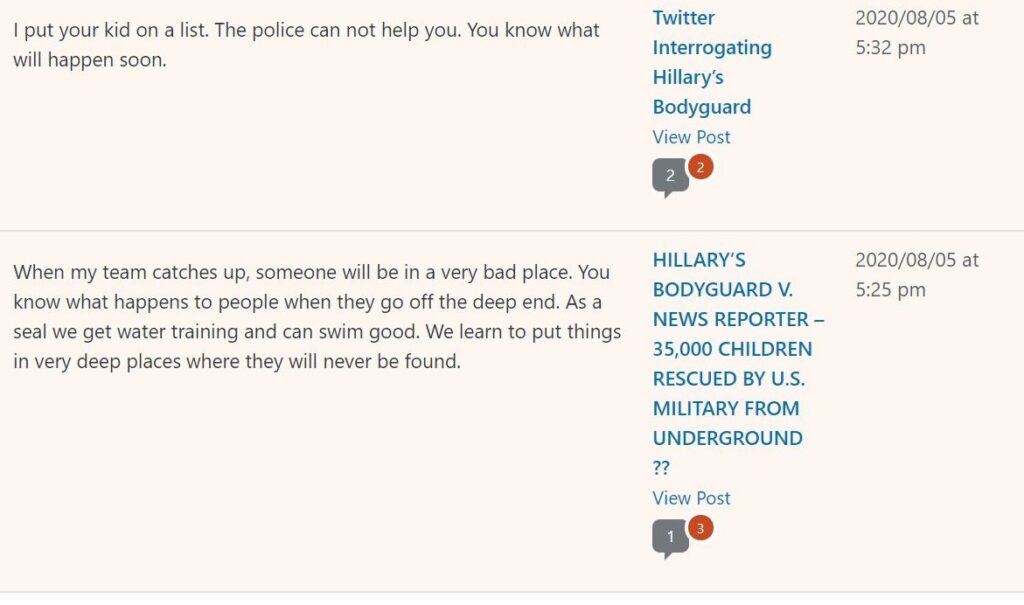 by Timothy Charles Holmseth on August 5, 2020 at 8:14 P.M.
Today I received messages that said:
~begin~
I put your kid on a list. The police can not help you. You know what will happen soon.
When my team catches up, someone will be in a very bad place. You know what happens to people when they go off the deep end. As a seal we get water training and can swim good. We learn to put things in very deep places where they will never be found.
~end~