U.S. Congress investigating racketeering in State of Minnesota v. Timothy Charles Holmseth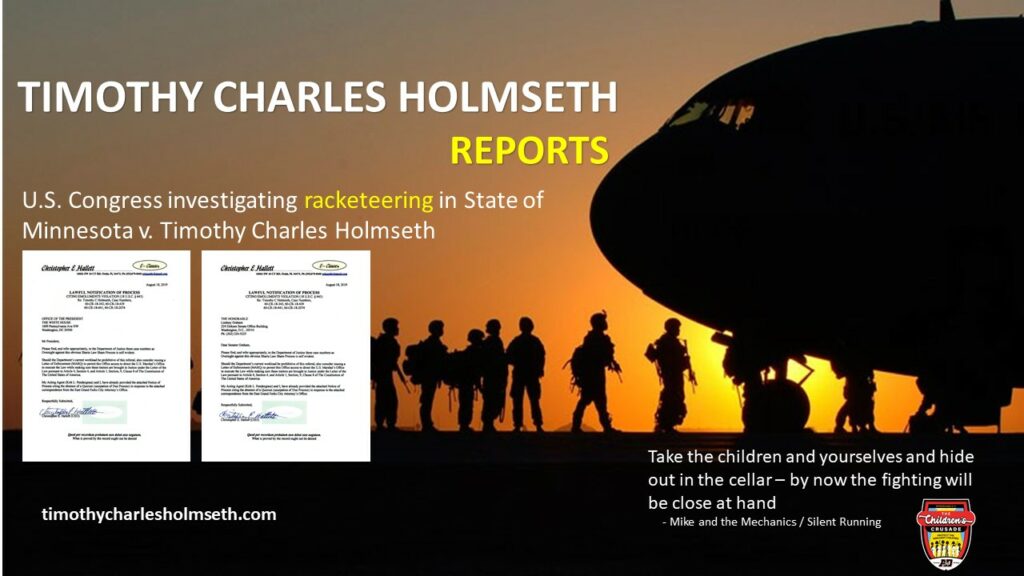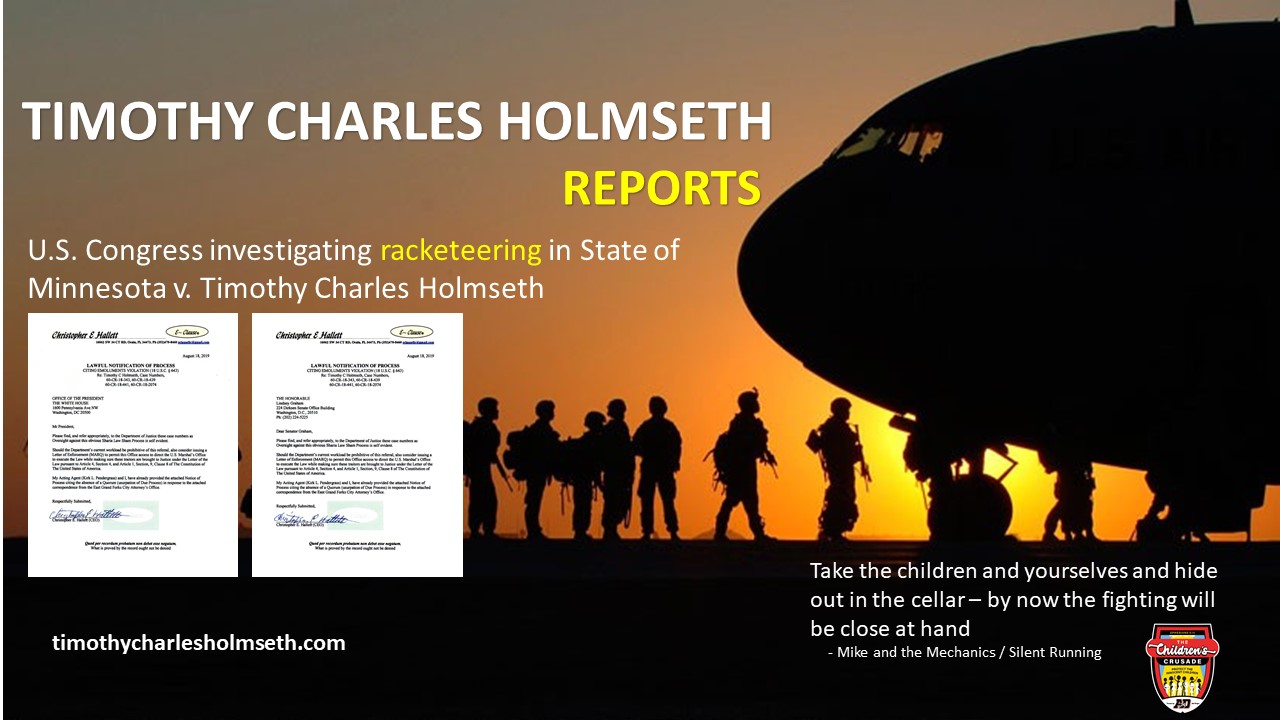 by Timothy Charles Holmseth on November 24, 2019 at 9:11 P.M.
United States Congress, the U.S. Department of Justice, and Florida Department of Law Enforcement are investigating multiple parties in Florida and Minnesota regarding violations of the Hobb's Act and Emoluments violations.
The evidence surrounds State of Minnesota v. Timothy Charles Holmseth which was created through a conspiracy between bad actors in Florida and Minnesota using a Family Court (Sharia Law) scheme.
The investigation began with evidence regarding conspiracy to commit interstate racketeering and has been extended to investigate "incidentals" including evidence Timothy Holmseth acquired regarding black market baby sales through the Ukrainian Embassy in Washington DC.
Pentagon sources state President Trump has requested regular briefings on the Holmseth case.
Timothy Holmseth is the only authorized news reporter to report exclusive content for the Pentagon Pedophile Task Force.
Timothy Holmseth's Pentagon contact meets face to face with President Trump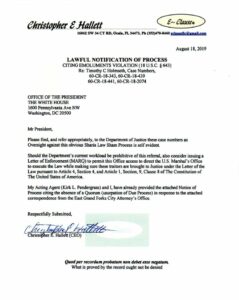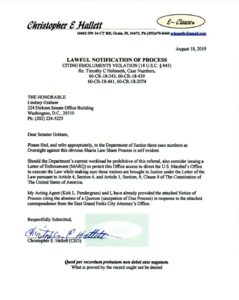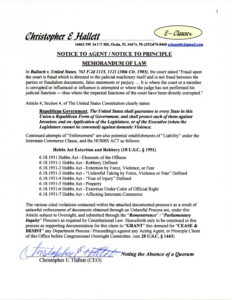 About Author