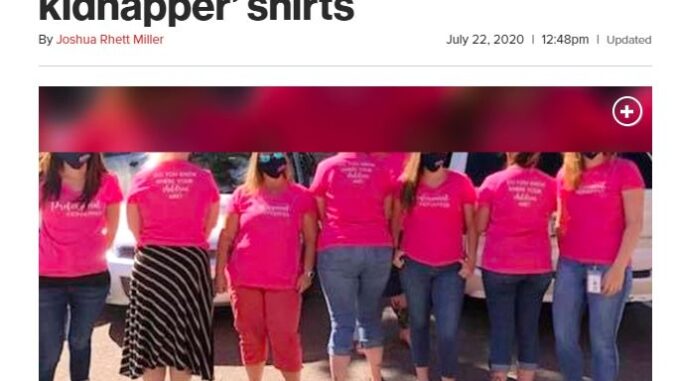 by Timothy Charles Holmseth on July 23, 2020 at 1:02 A.M.
They want their money back.
That dirty little goblin Craig Sawyer (Vets For Child Rescue) has been exposed after a group of CPS social workers in his own backyard of Arizona created shirts that said Professional Kidnapper on the front.
Sawyer has always been known to be running a sleazy scheme but now he's getting songs dedicated to him and his fake child rescue group.
We just received this dedication.
'Vets 4 Child Rescue is fake and I want my money back' lol
Give everybody their money back Sewer-man and turn yourself in.