WCCO (CBS) call sign used to falsely report "suicide" of Minneapolis cop charged with murdering George Floyd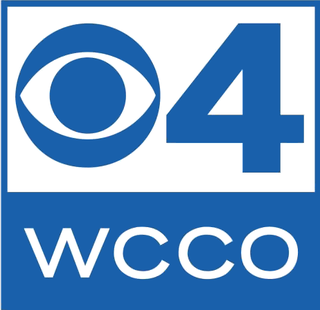 by Timothy Charles Holmseth on June 1, 2020 at 12:03 P.M.
As cities across the country burn and people die…
An apparent fake news story regarding the death of former police officer Derek Chauvin has been published using the call signs of WCCO in Minneapolis.
An article was published yesterday, purportedly by WCCO (CBS), which reported the "suicide" of former police officer Derek Chauvin.
Chauvin's apparent death in custody resembled the suicide death of convicted sex offender and child sex trafficker Jeffrey Epstein. 
However…
WCCO is presently reporting Chauvin is alive.
Timothy Charles Holmseth (this reporter) read the WCCO report aloud during a report of the Pentagon Pedophile Task Force (PPTF). https://www.youtube.com/watch?v=W3hGC_e8ft8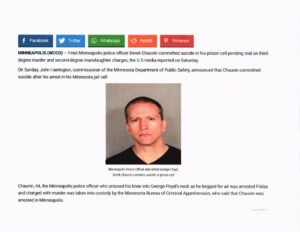 The deliberate publication of FAKE NEWS regarding such highly critical matters such as the death of a police officer while in custody, during times of mass civil unrest; unrest that appears to be incited by enemy combatants and insurgents, is sure to be considered as 'evidence' to state and federal law enforcement, as well as military intelligence.
We reached out to WCCO but no response has been received as the time of this publication.
~start~
New Director
WCCO
June 1, 2020
News Director,
Yesterday a report was published using the letters WCCO for an article that said former police officer Derek Chaupin, who has been criminally charged in the death of George Floyd, committed suicide. SEE ATTACHED JPG
I subsequently read the report aloud on FACEBOOK LIVE which was published on the You Tube channel THE HIGH COMMAND. https://youtu.be/W3hGC_e8ft8?t=12
I am now learning Derek Chauvin is not dead.
Do you have a comment regarding this?
I am assigning this HIGH PRIORITY because the George Floyd case is historically shaping society and President Trump has warned the American public about "fake news".
Respectfully,
Timothy Charles Holmseth
WCCO reports police officer who killed George Floyd committed suicide
https://timothycharlesholmseth.com/wcco-reports-police-officer-who-killed-george-floyd-committed-suicide/
ABOUT TIMOTHY HOLMSETH
https://timothycharlesholmseth.com/about/
~end~
About Author