by Timothy Charles Holmseth on May 31, 2020 at 11:01 P.M.
Did WCCO publish fake news?
Today, during a live video I read aloud from a WCCO news article that said fired police officer Derek Chauvin – the officer who allegedly murdered George Floyd, committed suicide in his jail cell.
I have been receiving questions about this report.
Here is the print out I read from during my live report.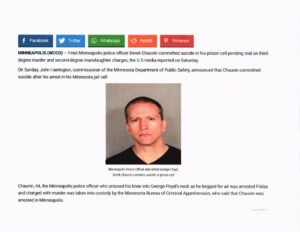 UPDATE:
This report by CBS has Chauvin alive tonight.