Wisconsin Sheriff notified federal court to hear Writ of Habeas Corpus Corpus in Field McConnell case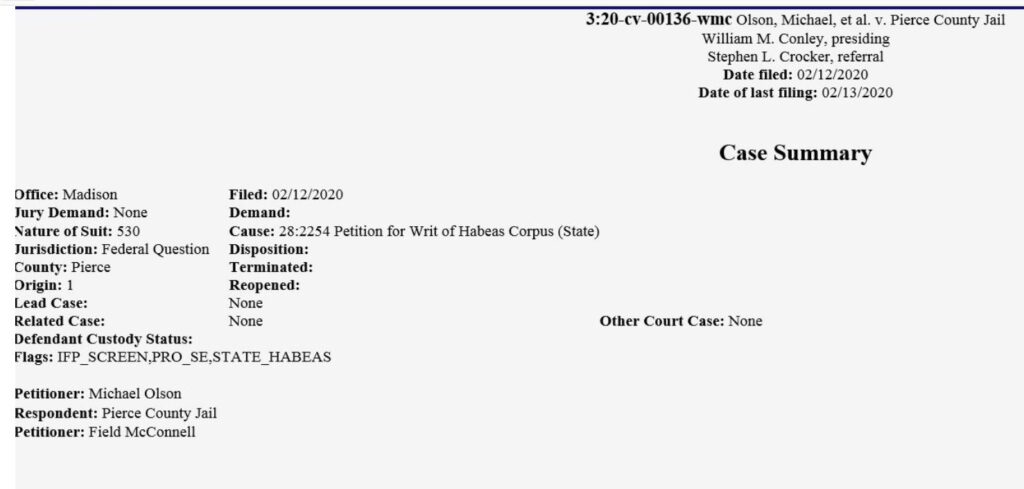 by Timothy Charles Holmseth on February 13, 2020 at 5:00 P.M.
Nancy Hove, sheriff, Pierce County, Wisconsin, has been notified in writing that a Writ of Habeas Corpus has been filed with the federal court in Wisconsin – and the case number 3:20-cv-00136 has been assigned.
Federal court records show the Writ of Habeas Corpus was filed by Dr. Michael Olson on behalf of his friend, Field McConnell, and entered into the federal court yesterday.
Trace Remington notified Hove today.