A plan from the pit of hell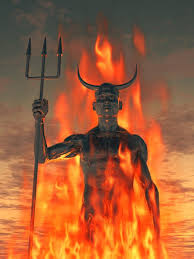 Submitted on June 5, 2020 at 1:08 P.M.
America,
"I logged into my Amazon account this morning and Amazon put up a large screen stating that they stand in support of BLACK LIVES MATTER. What does that mean exactly?
What do organizations associated with BLACK LIVES MATTER believe the problem is in the world? Well, let us read for ourselves what their own literature states. Go to www.Resist.org and then click on ABOUT -> STRATEGY AND PRINCIPLES -> THEORY OF CHANGE which will download a PDF file. Read the top left paragraph titled "PROBLEM".
FROM RESIST.ORG WEBSITE – The Problem: White supremacy, patriarchy, heteronormativity, capitalism, and Christian hegemony continue to harm and divide our communities and our movements. These compounding systems of control are extractive to people, destroying the planet, and weighing on the spiritual fabric of all communities.
1) White Supremacy – no surprise there.
2) Patriarchy – Families and societies led by males
3) Heteronormativity – A belief that sexual and marital relations are most fitting between people of opposite sex.
4) Capitalism – an economic and political system in which a country's trade and industry are controlled by private owners for profit, rather than by the state.
5) Christian hegemony – They want to destroy what they perceive as a pervasive, and systematic set of Christian values and beliefs
So there you have it. Blame the white man, destroy the father figure roles, promote queers and eliminate the family unit, abolish capitalism and turn everything over to the state and destroy Christian values and beliefs. That sounds like a plan from the pit of hell to me. What do you think?"
https://www.facebook.com/1842371153/posts/10214052484306463/?d=n
About Author