ANALYST: DELPHI BRIDGE IMAGE OF ABIGAIL WILLIAMS IS A FORGERY (PSYCHOPATH EMBEDDED FACES AND MESSAGES INTO THE BACKGROUND)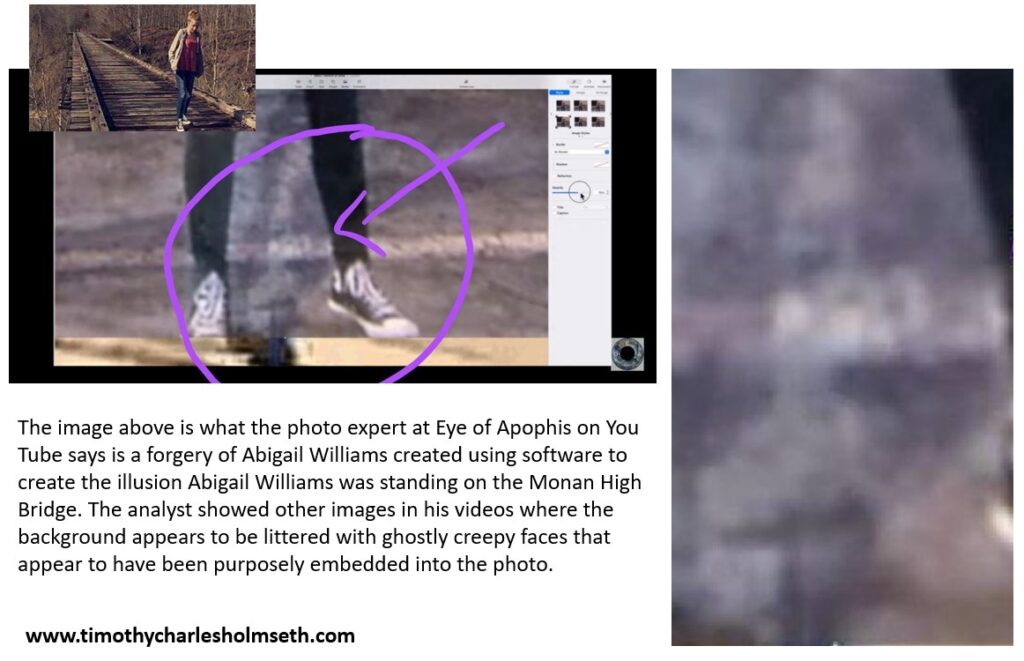 by Pentagon Pedophile Task Force on May 28, 2023 – USA
On May 25, 2023, we reported "IMAGES SHOWS ATTACK ON ABIGAIL WILLIAMS AND LIBERTY GERMAN BY BRIDGE GUY (SAYS FORMER U.S. BORDER PATROL CLAIMING TO POSSESS THE IMAGES)".
The article features videos produced by a person who claims to be former U.S. Military and U.S. Border Patrol who specializes in photo analysis, and who published videos on You Tube to show he discovered the photograph of murder victim Abigail Williams standing on the Monan High Bridge in Delphi, Indiana, on the day of the Delphi murders, is a forgery.
Moreover… the analyst said he possessed images of the actual attack on Abigail Williams by the person referred to by Indiana law enforcement as Bridge Guy.
On May 23, 2023, the same photo analyst uploaded a video to his You Tube channel Eye of Apophis and said the Delphi murder images were created by the murderers – and he explained a process being used to embed images within images.
"It is a special overlay known in the intelligence community as a cypher," the analyst said.
"Why's it so difficult to believe that a group of people, who brutally murdered two girls, would not conspire to forge a photo in order to mislead investigators?" he said.
"In most cases the source will require more than one cypher to reveal an image," he said.
The process is used to advertise a product on the Dark Web.
The following three images below were screen captured from the analyst's You Tube where he gave a demonstration to show how cyphering his done.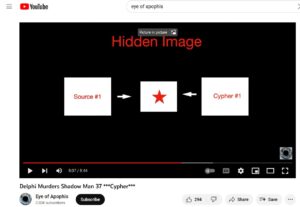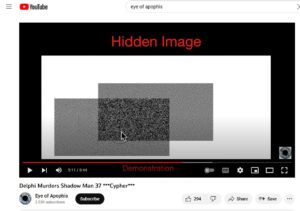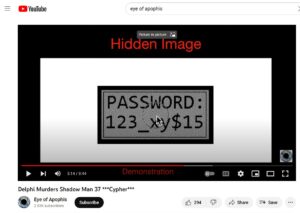 "I realize this sounds outrageous. I understand people are passionate and I wouldn't expect any other reaction. I don't want to believe it either, but this is the world we live in. This is one method the bad guys use to distribute illicit images to avoid detection," he said.
"The original BG [Bridge Guy] template was located. Featured in an Editor's Pick article of the Pharos-Hyphen April 12, 2017," he said.
"Someone had to have possession of all three Templates to produce the BG [Bridge Guy] photo/video," he said.
"The BG being an amalgamation of all three," he said.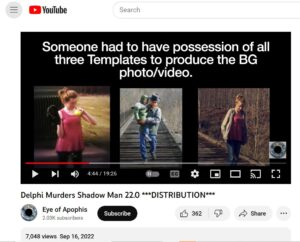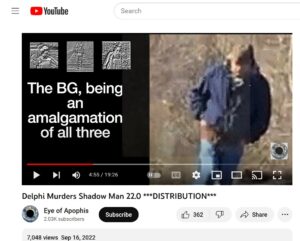 "There is seemingly a limitless amount of those creepy ghostly faces overlaid in the photo," he said.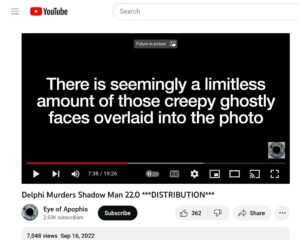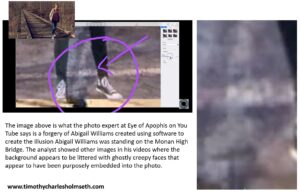 As one views the images that appear in the background of photographs that show multiple layers; one might imagine a person who possesses videos and images of torture, rape, murder, and Satanic ritual abuse victims, which they are using to embed horrific, nightmarish, hell-on-earth images, into the video or image they are creating.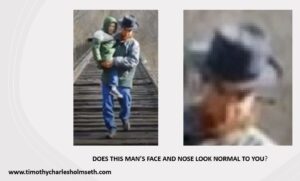 About Author