THE NIGHT THE LIGHTS WENT OUT IN GEORGIA (THE JUDGE IN THE TOWNS GOT BLOOD STAINS ON HIS HANDS)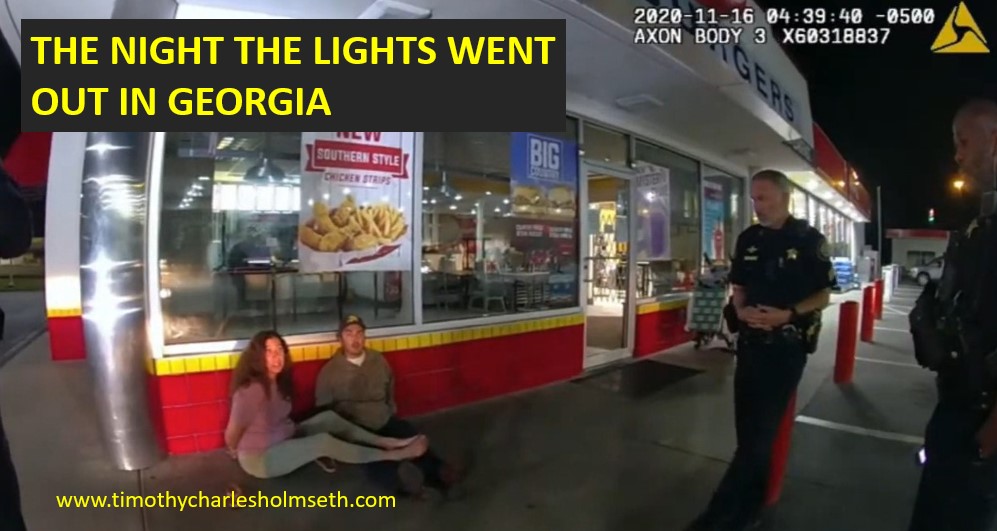 by Pentagon Pedophile Task Force on May 27, 2023 – USA
On November 16, 2020, a mother sat handcuffed in a parking lot in Georgia, where she is seen on police body-cam videos telling officers she is part of "Operation Legend" as she pleads with officers to protect the "human trafficking" evidence that is in her car.
That woman was Neely Petrie Blanchard.
So… why was Blanchard handcuffed and pleading with police?
Because…
On November 15, 2020, Congressional Auditor Christopher Edward Hallett, CEO, E~Clause LLC., was murdered – shot in the head in his Ocala, Florida home.
Who was Christopher Hallett?
Hallett was a law expert who was exposing an unlawful and unconstitutional Sharia law scam that was/is being perpetuated against people of the United States, through the diabolical weaponization of what are called Family Courts.
Hallett had a MANDATE from Appellate Judge Jay P. Cohen and was using Lawful Process to expose government coding systems, as well as confronting the BAR Association that was operating Family Courts, which are actually Sharia Law courts, as an instrumentality of child and human trafficking.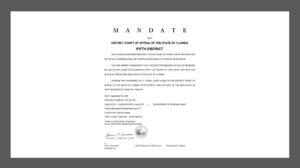 Enter Neely Petrie Blanchard.
Neely Petrie Blanchard was an agent of E~Clause and her life story and perpetual legal nightmare was the subject of a Ground Zero case against Weaponized Family Courts that Hallett was assisting Blanchard with, in multiple States.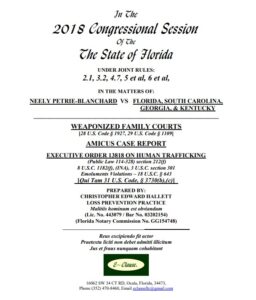 Hallett had broken the code. WATCH CHRIS HALLETT EXPLAIN THE SHARIA LAW TRAFFICKING SYSTEM 
But almost as fast as Hallett's life ended on the floor of his very own home in Ocala, Florida, Blanchard's landmark case ended too, because she was immediately named as the killer by Hallett's houseguest and colleague, Shannon Mutter Tanis, in a scenario and set of circumstances that was so suspicious and utterly bizarre it almost defies logic and reality.
Well… it defies logic and reality unless you understand Tier One Operations by the FBI and CIA (which are detailed in Holmseth v. Page et al – 3:22-cv-00912 – Middle District of Tennessee – Civil RICO).
The mainstream news, including major Networks immediately mass-reported the Hallett shooting as the "E~Clause Murder" committed by the "QANON Mom" and proceeded to saturate the news using the label "Sovereign Citizen" as framework for the events that led up to the Hallett murder.
The Tampa Bay Times reported "A Florida man who questioned government authority over individuals living in the U.S. through an online forum was fatally shot, allegedly by a woman who has espoused similar "sovereign citizen" views, police said Tuesday".
There is no way to describe the news that was being reported without using the word "FAKE".
The mainstream news was grossly mischaracterizing Hallett. Hallett repeatedly stated in published videos that there is no such thing as a "Sovereign Citizen" because the terms and concept is an "oxymoron". The sovereign citizen label was fabricated and distributed by the corporate media to the public like a virus intended to spread. The term Sovereign Citizen is code-speak for members of an international human trafficking cartel to attack anyone who is attempting to warn the public about what is going on.
The FAKE NEWS was preying upon the ignorance of their viewers by suggesting Hallett "questioned government authority".
And that is where the American people now need to focus their attention.
The corporate news was being used by the weaponized media to protect the long-standing ILLUSION that the BAR Association (British Accreditation Registry) (i.e., attorneys) are the "Government" which is absolutely FALSE.
The 'Government' is comprised of individuals that take an Oath of Office and swear to uphold the United States Constitution, as they perform their duties within an actual branch of the government. People who operate within the Government operate under the authority of the Legislature.  Attorneys are NOT Government. Attorneys are private and are self-regulated. Attorneys have NO GOVERNMENT OVERSIGHT. Attorney's do not possess a "license" despite the illusion and deception that they do. They possess a membership to their own club (The BAR). They are not required to carry insurance, as opposed to license and bonding that is required by the Secretary of State or government regulating authority of actual Government.
You can learn about Hallett and the murder using information in our investigative series ARRESTED SUDDENLY.
In 2023 the bizarre circumstances that existed around the murder of Hallett, and the prosecution of Neely Petrie Blanchard abruptly changed from suspicious to a regular flow of evidence from agents and operatives of the FBI that was being released onto the Web.
The information and evidence, some of which appears to be fabricated tape recordings, cobbled together, is presently being leaked by people who say they are receiving files from the Marion County States Attorney Office (a spokesman for the Marion County Clerk categorically stated the Clerk's office did not release the files).
One might observe that the Clerk of Court in Marion County, Florida is bonded and takes an Oath of Office, and that the Clerk is stating their office did NOT release evidence and files prior to the Blanchard Trial. However, States Attorneys are BAR members, and they are the ones releasing the evidence and files (Fruit of the Poisonous Tree). During an interview of SA Toby Hunt and SA Amy Berndt, prosecutors against Blanchard, Hunt acknowledged being in electronic communication with William Kevin Murtaugh, Apopka, Florida.
Who is William Murtaugh?
William Kevin Murtaugh, Apopka, Florida, wears "FBI" and "CIA" on his person, as well as a shirt with a U.S. Marshal badge, as he reports news about the Blanchard murder trial, after the meetings he says he is having with the Marion County States Attorney's Office and Marion County Sheriff's Office. Murtaugh published video of himself meeting with the FBI in Minnesota in September 2020, shortly before the Hallett murder, where he announced after a "four hour" meeting regarding "Operation Chaos" with FBI agents, that Hallett's group out of "Ocala" was on borrowed time. In October of 2020 the chief of police in Ocala died in a plane crash, and a month later Hallett was assassinated in his home.
It is widely discussed that Murtaugh appears to physically look like the man an FBI forensic sketch artist drew of wanted fugitive James 'Whitey' Bulger that was published by the U.S. Marshals.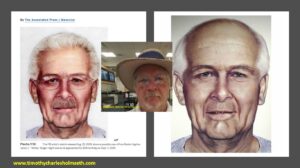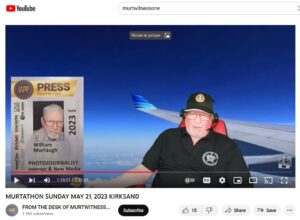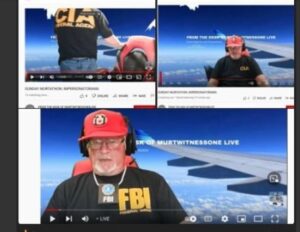 So why was Blanchard, handcuffed in a parking lot in Georgia, desperately pleading with law enforcement to protect her "human trafficking" evidence connected to "Operation Legend" and federal law enforcement?
The answer may be found within the contents of actual interviews Blanchard conducted with trafficking victims, some of whom provided minute details of a Satanic cult and a labyrinth of tunnels between the United States and Canada where children are trafficked for everything from mad science experiments, torture rape, and cannibalism.
And again… we need only look to Murtaugh and the FBI to realize there is a connection.
How?
Because.
Murtaugh has also reported very negatively on a woman named Jessie Marie Czebotar who swore under oath in affidavits that are in the United States District Court, as well as with the Criminal Investigative Division of Fort Campbell, Kentucky, and other law enforcement (Texas), that she eye-witnessed U.S. Presidents and world leaders, rape, torture and eat the brains of living children during Satanic ritual she attended as a child.
Czebotar's affidavits detail military experiment programs on children by the U.S. Military, provide layouts of facilities and installations that only an eyewitness could know, and essentially match exactly the same type of crimes against humanity that are described in the Blanchard interviews that surfaced.
So why was Hallett murdered?
Yes… of course… evidence shows Hallett needed to be assassinated to stop his exposure of the human trafficking systems. And likewise – Blanchard needed to be put in prison so her voice could be silenced forever.
But there is one other thing that is coming out about the murder of Hallett and the arrest of Blanchard.
That is – the location of their COMPUTERS.
There is a key figure in the Hallett murder that has also met with the FBI in Minnesota, appears on Murtaugh's program, and is part of "Operation Chaos".
Her name is Ashley Cooper Brown and she is from Two Harbors, Minnesota.
Cooper Brown bragged "now that we have halletts computer".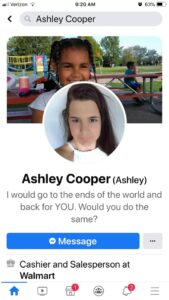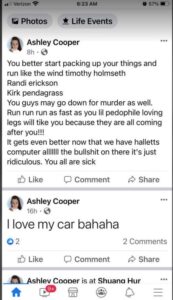 Cooper Brown was not the only associate of Murtaugh that claimed to have inside information about the murder of Hallett and the evidence that was collected.
Levi Henry Page IV (i.e., Holmseth v. Page et al) (Host of Crime and Scandal, Dover, TN) appeared to boast on a You Tube show the day after Hallett was murdered, that he knew what law enforcement found in Blanchard's car. Page taunted Hallett's friend and colleague Kirk L. Pendergrass asking him, "Kirk what evidence was found in Neely's vehicle?".
In fact – there is evidence that an entire network of operatives was orbiting around Blanchard and Hallett, some that appear to be part of a Witch coven, in the days, weeks, and months leading up to Hallett's murder, and they possessed inside information that a murder was going to happen.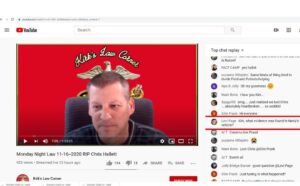 Continue to return as we show you what the FBI and CIA wanted to keep away from the American people in our investigative series "The Night the Lights Went Out in Georgia".
Why was Hallett murdered?
Because…
Christopher Hallett broke the code that was being used to human traffic and launder money, and along with Blanchard, he was in the process of exposing and decimating the most evil system Satan ever devised.
Chris called the Family Court's "Sharia shit" – in other words – 'don't trust your soul to no back woods southern lawyer – because the judge in the town's got blood stains on his hands.'
You can visit Christopher Edward Hallett's You Tube channel by clicking here.
About Author