"Another one of his frickin' exorcisms" – the ritual murder of Caylee Anthony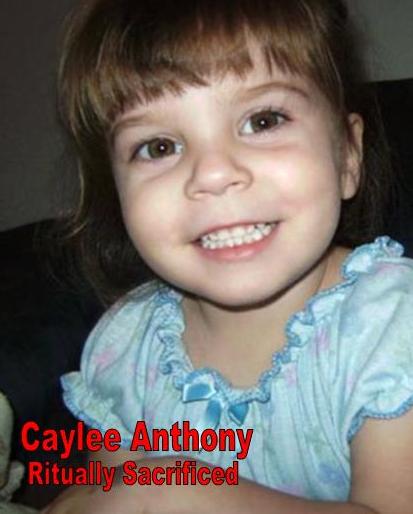 By Timothy Charles Holmseth on November 30, 2018 at 5:55 P.M. CST
George Anthony, the father of Casey Anthony, was recently hospitalized after a serious vehicle accident.
President Trump and QANON have been signaling treason trials are coming for Luciferian pedovores such as Hillary Clinton and Barack Obama.
The great awaking that lies around the corner will reveal to the world the horrific truths of how our children have been harvested, sexually abused, tortured, and eaten in rituals to ancient gods.
It also makes the timing of George Anthony's car accident quite interesting.
Here's why.
George Anthony knows what I know.
Caylee Anthony, the two year-old child of Casey Anthony that was murdered in 2008, did not drown in a swimming pool or meet her demise in any other accidental way.
Caylee died in a satanic ritual.
I learned what really happened to Caylee during my investigation into the kidnapping of HaLeigh Cummings – another child from Florida that vanished.
Rev. Richard Grund, whose son, Jesse Grund, was once engaged to Casey Anthony, told me there was a secret conspiracy involving Casey Anthony and the Anthony family to plant semen and pubic hair on Caylee's little body that would lead to a Grund.
Okay – you see where this is going.
It get's worse.
Rev. Grund operates a demon hunting business called the Supernatural Response Team. He told me he used to worship Satan but is now a supernatural warrior that fights demons and says he once had a face to face encounter with a fallen Watcher (Evil Fallen Angel).
This supernatural ghost hunter business and Grund's relationship with Caylee and Casey is the beginning to understanding what really happened to Caylee. Rev. Grund described two year-old Caylee to me in sexual terms. He pointed out the two year-old 'flirted' with men, had multiple pairs of sunglasses, slept in the same bed as her mom and her boyfriend, and noted she always had to be in front of camera.
Sounds like a typical two year-old doesn't it?
Rev. Grund was talking about a two year-old like she was a whore.
Rev. Grund suggested Caylee was on her way to becoming an exaggerated version of her mother Casey Anthony, and her grandmother Cindy Anthony.
Basically – Rev. Grund was trying to justify what was done to Caylee – in a ritual.
Wayanne Kruger, the protégé of Attorney Gloria Allred, was an associate of Rev. Grund. Kruger told me during a recorded interview that she feared Rev. Grund may have killed HaLeigh Cummings in what Kruger called "another one of his frickin' exorcisms".
Kruger said Rev. Grund told her HaLeigh Cummings, 5, wasn't completely human and was born without a soul because her reproductive organs did not work due to her Turner's syndrome.
Rev. Grund has some pretty intense thoughts about little girls – doesn't he?
Rev. Grund told me he and his wife were at the home of George and Cindy Anthony while Caylee was still missing. He said the home was possessed by a demon and things began to fly off shelves by them self.
There's more.
Rev. Grund told me Casey Anthony was no longer 'Casey Anthony' but rather her body had been taken over by an ancient Babylonian god named Moloch. He told me Moloch demanded "the sacrifice of babies".
Listen to video.
Learn the whole story in my e-book 'Babylonian Funeral – The Satanic Ritual Sacrifice of Caylee Anthony'
BABYLONIAN FUNERAL ON AMAZON KIDNLE
Spoiler
PART 1 – Child Sacrifice
1.Dr. Phil doesn't get it
2.Orange County Sheriff's Office interview with Rev. Richard Grund
3.Timothy Charles Holmseth interview with Rev. Richard Grund – Part 1 – The Demonic Home
4.This isn't Casey anymore
5.Timothy Charles Holmseth interview with Rev. Richard Grund – Part 2
6.Hot potato
7.If you tell on me – I'll tell on you
8.The National Enquirer story
9.Open vision
10.Chloroform and duct tape
PART 2 – Black Magic Media
11.Parlor trick
12.The HaLeigh Cummings kidnapping
13.Conspiracy to create reasonable doubt
14.Making a murderer
15.Operative vs. operative
16.The FBI undercover pedophile
17.Child rape pornography of HaLeigh Cummings
18.The government knows
19.The State of Florida
20.Caylee, HaLeigh, and Lonzie
AFTERWARD – The Steven Avery case