ATTN: U.S. SECRET SERVICE – POSSIBLE HIT-MAN STALKING PRESIDENT TRUMP IN NEW YORK !!!!! [NOT A JOKE]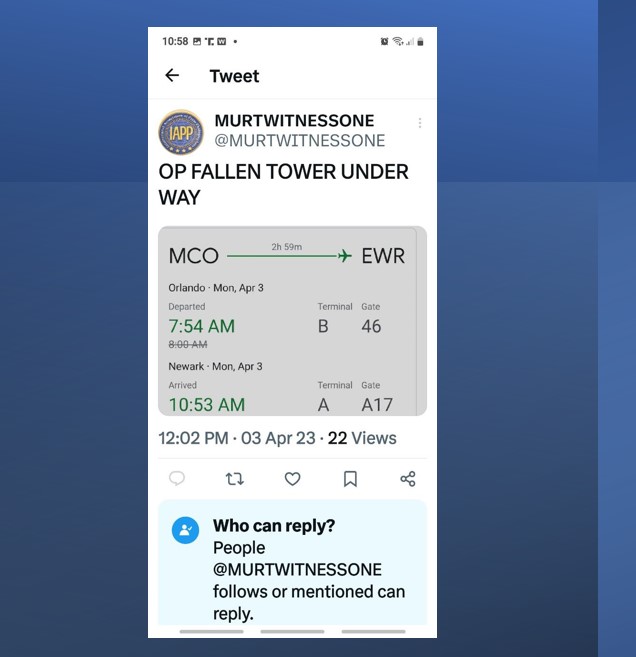 by Pentagon Pedophile Task Force on April 4, 2023 – USA
The following was posted on the Truth Social account of Timothy Charles Holmseth today.
UPDATE
William Kevin Murtaugh, Apopka, Florida announced "OPERATION FALLEN TOWER".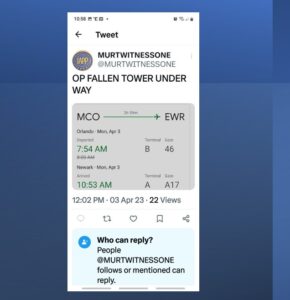 `begin~
ATTN: UNITED STATES SECRET SERVICE: President Trump's protection should be aware that a man named William Kevin Murtaugh, Apopka, Florida appears to be traveling to where President Donald J. Trump is expected to be. He posted airline info.
Murtaugh is FBI-CIA and appears to be the real FBI hit-man James (Whitey) Bulger. Posts show he may be a child ra#@!t and serial killer.
He HATES Trump.
He says he is carrying a firearm these days.
He meets with Minneapolis FBI.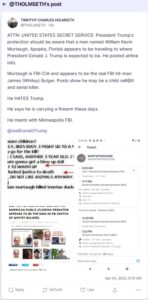 ~end~