Baby shoes in trees (who were these people?) – The TRUE Human Trafficking Story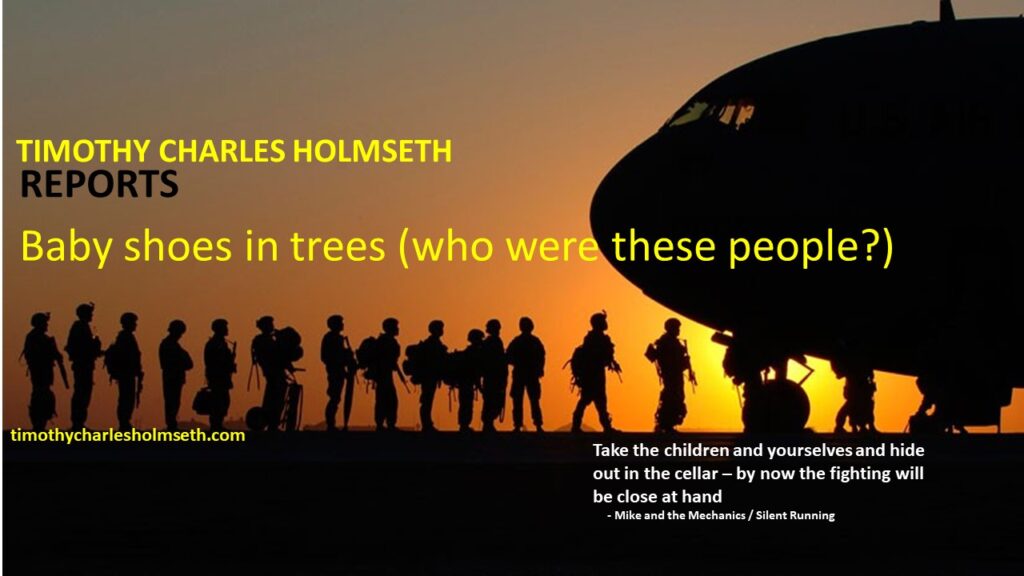 by Timothy Charles Holmseth on January 31, 2019 at 5:36 PM
When a woman yells "Oh my God did you see that?!!"  you better pay attention.
The following video and photographs were taken by members of the Task Force after passing through Vale, Oregon on US Highway 26 after one of the members spotted a demonic looking tree that escaped the attention of the others.
This location is literally in the middle of nowhere with limited WI-FI and no population surrounded by very high mountain hills.
Two 'shoe trees' were observed. On each end of the stretch of highway where the trees were seen there appeared to be outposts. On one end (before we came upon the trees) was a camper in the middle of nowhere. On the other end (after we saw the second tree) we saw an outpost manned by a live person in a tent who had no vehicle.
Tunnel openings could be seen in the hills.
Semi trucks were observed at an earlier time sitting on the side of the long remote Oregon highways facing opposite directions.
The true story of human trafficking is hidden in plain sight right before our eyes.
Ask yourself:
What do you feel the split second you see the shoes in the tree?
We encourage everyone to change the way you think and to listen to the 'little voice' when it tells you something is wrong.
About Author