BOOOM!!! Cynthia Abcug EXONERATED! 'QANON' Mom WAS Being Hunted by SATANIST! PROOF!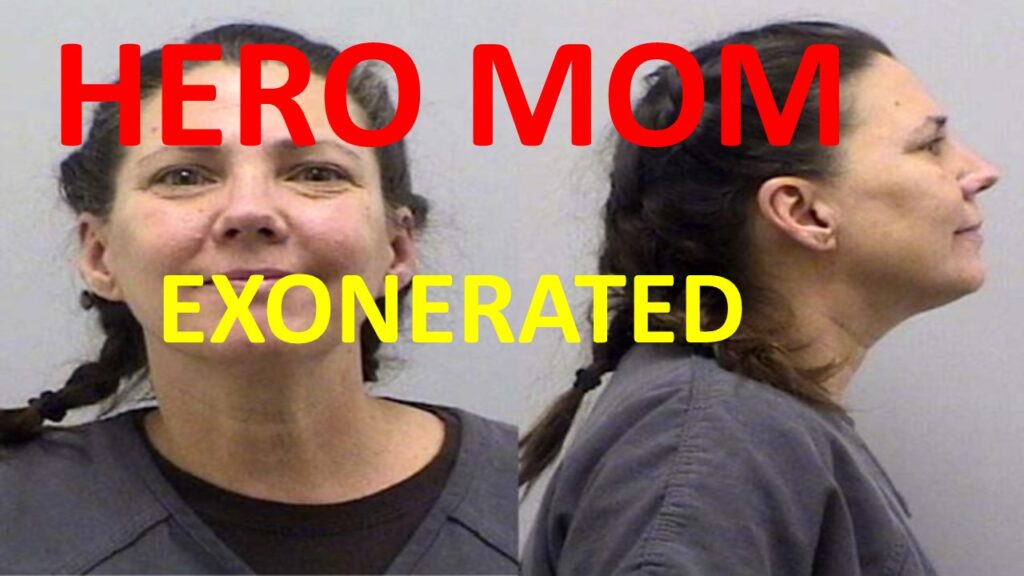 by Pentagon Pedophile Task Force on August 3, 2021 at 5:37 P.M.
We are reporting on developments in the CIA FINDERS trials.
The CIA FINDERS trials are unlawful and fraudulent criminal trials and/or family court cases presently active within the court system that were improperly created, and diabolically orchestrated, to achieve the unlawful objectives of an international criminal enterprise. The criminal enterprise is best described as a well-organized child abuse, human trafficking, blackmail/spy, domestic terror, human harvesting, Satanic operation that was referred to as THE FINDERS by the FBI. The FINDERS trials are targeted individuals who were associated with Congressional Defense Contractor and Auditor Christopher E. Hallett, E~Clause LLC, Florida, who was assassinated in his home after filing court documents in federal court. The files vanished after Hallett's murder.
UPDATE: State of Colorado v. Cynthia Abcug
New Evidence: Cynthia Abcug WAS being hunted by Satanist(s) 
There is new information regarding the case of Colorado mother Cynthia Abcug who was arrested in January of 2020 on trumped up charges she and QANON people were planning an armed raid to get her child back from foster care.
Evidence shows Abcug's child was being raped in foster care and she is being hunted, persecuted, and prosecuted by the criminals she spoke out against.
Today…we have a HUGE development.
The Arrest Warrant issued for Abcug by the Parker Police Department in Douglas County, Colorado in October of 2019 contained an Affidavit that set forth (supposed) facts and circumstances pertaining to QANON. The entire topic of QANON has since been disallowed by the judge as irrelevant.
However…new information has developed that reveals a statement in the Affidavit about "evil Satan worshipers" made by a witness, whose name is redacted, but is believed to be Abcug's child, was in fact TRUE!

On August 2, 2021, FINDER William K. Murtaugh, 70, Apopka, Florida, hosted a livestream on his You Tube channel FROM THE DESK OF MURTWITNESSONELIVE where Murtaugh reported on what he saw in the courtroom that day.
During the livestream, Murtaugh's long time colleague and fellow FINDER Alexandria Goddard (@prinniedidit), Ohio, was in the chat room discussing the Abcug case.
Goddard, who is a childless 50-something, is obsessed with attacking Abcug on a show hosted by NXIVM cultist Levi Page, who is also childless, and 30-something.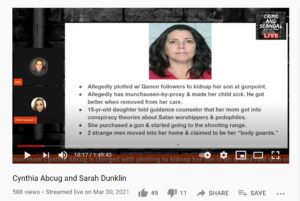 During the discussion on Murtaugh's channel on August 2, 2021 Goddard became insulted that somebody suggested she didn't know much about the Abcug case and should stop acting like she knows things. Goddard replied, "wanna bet".
Goddard then replied, "I may or may not have assisted locating her, but you have a nice day".

In another response about the Abcug case, Goddard said, "naw, just have a little more knowledge about this case than I've shared previously publicly.'

Goddard is obsessed with Satan.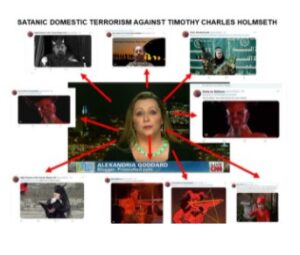 Goddard laughs about torturing children and eating their human insides (guts).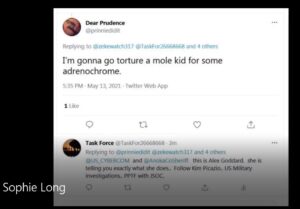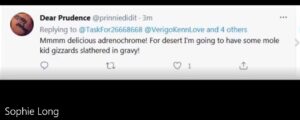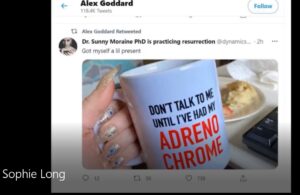 Goddard boasted to a publication she kidnapped and sexually tortured someone.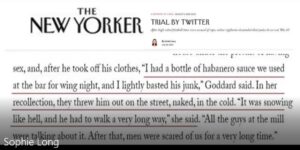 Cynthia Abcug was right the whole time.
About Author