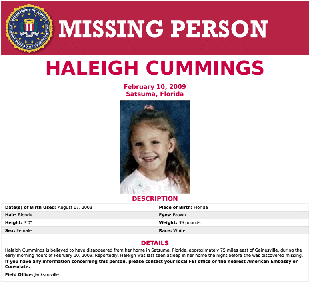 by Pentagon Pedophile Task Force on July 23, 2022 – USA
The following was posted on the GAB account of Timothy Charles Holmseth, today.
~begin~
BREAKING! "HALEIGH IS ALIVE" – DAVID LESTER STRAIGHT (U.S. SECRET SERVICE) HAS STATED THE MISSING CHILD HALEIGH CUMMINGS IS ALIVE
by Timothy Charles Holmseth – War Correspondent – on July 23, 2022, at 9:11 P.M. – USA
David Lester Straight has stated the missing child HaLeigh Cummings is alive.
Straight has admitted his involvement with the U.S. Military transferring of over 2,000 children that were held in cages in California.
This is a developing story.
Believe in me I'm with the High Command
~end~