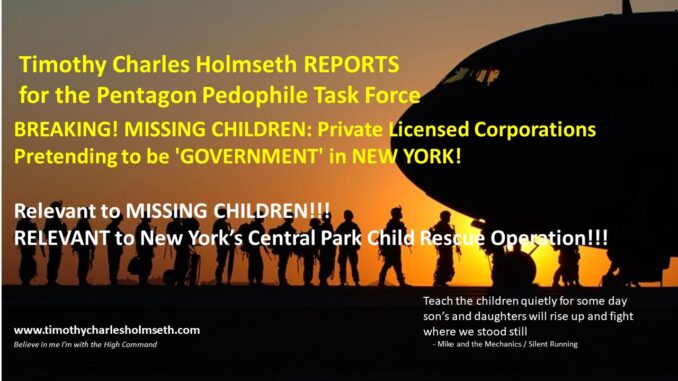 by Timothy Charles Holmseth on April 22, 2020 at 4:46 P.M.
According to high level sources…
STATE OF NEW YORK issues licenses to Private Corporations that pretend to be government.
This fact is relevant to how babies and children are disappearing.
This fact is relevant to the babies and children being rescued from underground in New York's Central Park.
This is a developing story.
Believe in me I'm with the High Command