BREAKING!!! PRESIDENT DONALD TRUMP TELLS THE WORLD about black-market baby sales through Ukrainian Embassy – SerialBrain2 = POTUS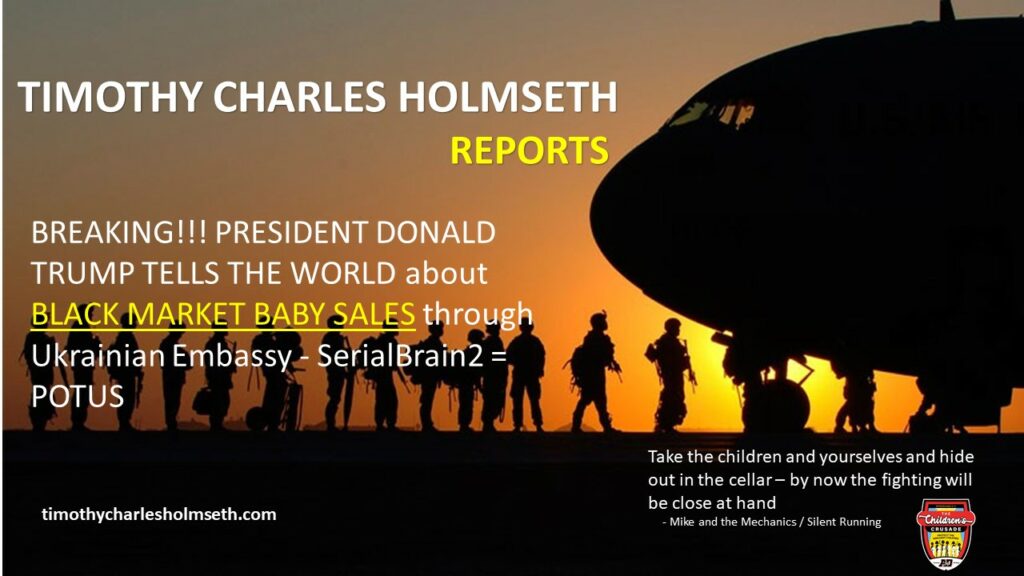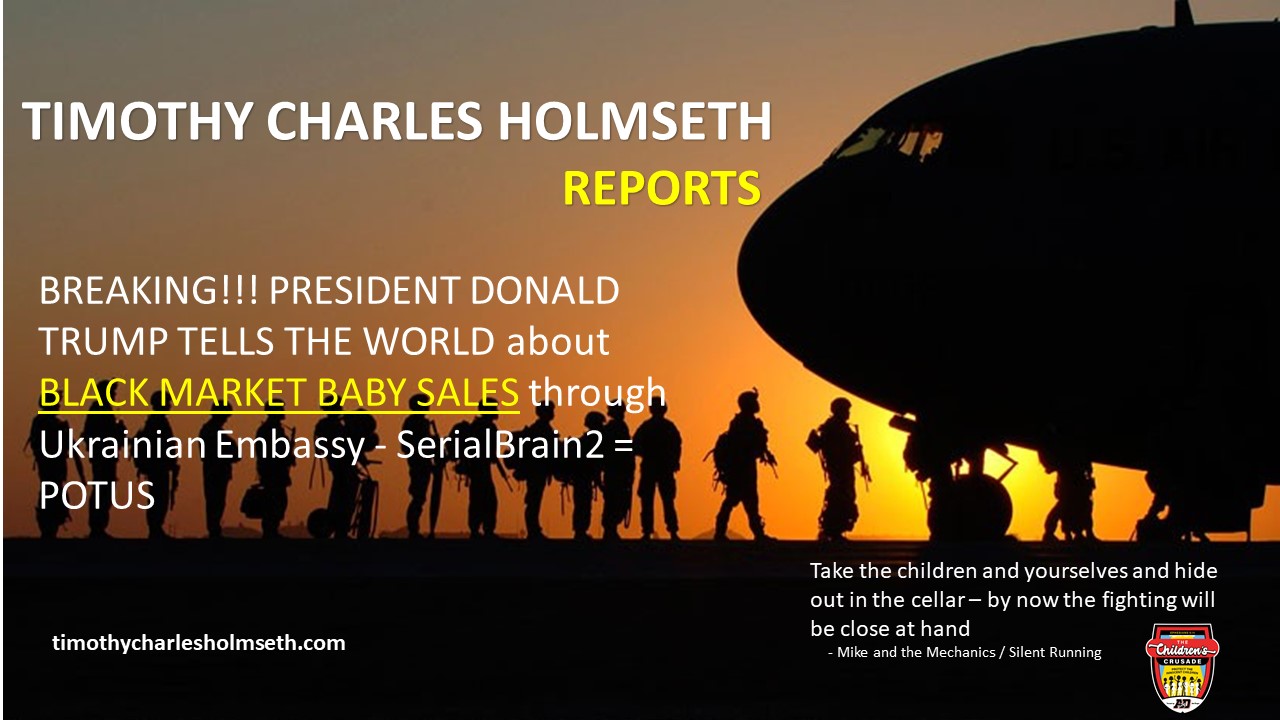 by Timothy Charles Holmseth on November 27, 2019 at 8:08 A.M.
President Donald J. Trump used Twitter to tell the world that he knows about the black-market baby sales operation that was run through the Ukrainian Embassy and uncovered by Investigative Journalist Timothy Charles Holmseth in 2010.
In an ironic twist of fate – this explosive fact was revealed to the public by a Colorado child torture film producer who calls himself MONTAGRAPH.
Yesterday, a video called SerialBrain2: Ukraine Call Transcripts Decoded. Pt2 published on a You Tube account called And We Know abruptly disappeared from the Web after reaching over 133,000 views in one day.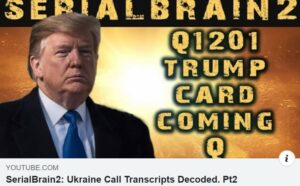 Apparently – the Deep State could not allow the video to remain online.
The viral video featured an audio segment of an interview conducted by Timothy Charles Holmseth with Hillary Clinton-Associate-Wayanne Kruger in 2010 wherein Kruger provided Holmseth details of a black-market baby sales operation staging out of Broward County, Florida, and being run through the Ukrainian Embassy in Washington DC. The black-market babies and small children were being trafficked by CIA operatives and rogue doctors through Warsaw.
According to MONTAGRAPH – – – Serial Brain 2 is actually President Trump.
And – he appears to prove it.
On November 27, 2019 MONTAGRAPH published himself on a Livestream he entitled SerialBrain2 = POTUS.
"The And We Know account on Twitter has blocked the October Reignz channel because they're not very happy with me. Their viral video came down today – or yesterday. We know why it came down. Some information was obtained this evening via Twitter – the Serial Brain 2 – let me go ahead and post a link so you can see it with your own eyes," MONTAGRAPH said.
MONTAGRAPH then showed a Twitter from an account he manages called October Reignz. The Tweet MONTAGRAPH showed had a hashtag #Q and said, "Can Someone Explain Why The President Trump Is The ONLY One That Comes Up When You Search (SerialBrain2) Under People On Twitter????"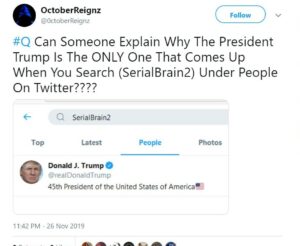 He is correct.
The following screenshot was made by Timothy Charles Holmseth.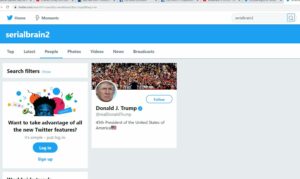 And…
So…
The cat is out of the bag.
High level Pentagon sources report President Trump has requested regular briefings regarding Timothy Charles Holmseth.
There's a reason.
In 2018, Timothy Charles Holmseth, (now 51), Minnesota, was kidnapped by local government employees and locked in a private for-profit prison in Polk County, Minnesota after he allegedly violated a (fraudulently obtained) Broward County, Florida (Family Court) 'domestic violence' injunction (Holmseth has no family in Florida and lives in Minnesota) that forbade Holmseth from reporting on the world-wide child trafficking operation he uncovered connected to Clinton Global, Jeffrey Epstein, and Ukraine.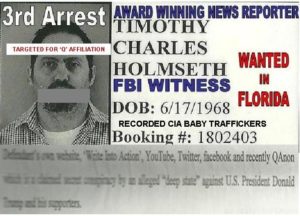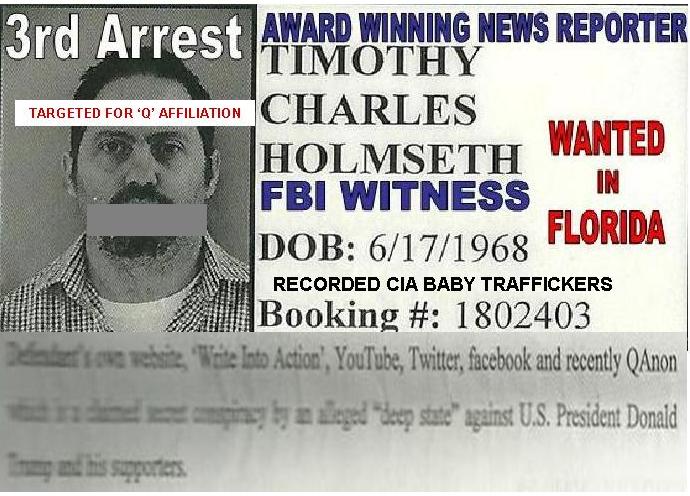 In 2019, under protection of the Pentagon, U.S. Marshals were dispatched to a court hearing in Crookston, Minnesota under orders to protect the Constitutional rights of Timothy Charles Holmseth.
State of Minnesota v. Timothy Charles Holmseth has been turned over for Judicial Oversight. President Trump and Lindsey Graham both received Lawful Notification from E-Clause LLC, a Florida corporation created under the direct consent of U.S. Congress to do loss prevention for the United States government.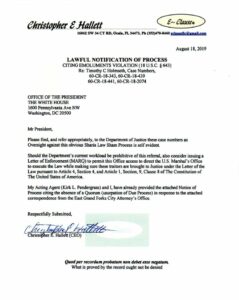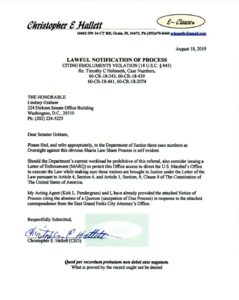 According to Chris Hallett, CEO, E-Clause, the Florida Department of Law Enforcement and DOJ acted swiftly, and, Hallett said, government officials have conceded there was no Standing to bring criminal charges against Timothy Charles Holmseth.
The Timothy Charles Holmseth cases remains under investigation as investigators identify "incidentals" (i.e. motives for kidnapping Timothy Charles Holmseth) which include black market baby sales through the Ukrainian Embassy.
Timothy Charles Holmseth is an award-winning news reporter with the North Dakota Newspaper Assertion and the only reporter authorized to publish exclusive content for the Pentagon Pedophile Task Force.
U.S. MARINE FIELD MCCONNELL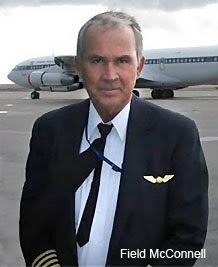 The Timothy Charles Holmseth case is directly related to the kidnapping of former U.S. Marine and 911 Whistleblower Field McConnell, 70, who was snatched off the street in Plum City, Wisconsin by Pierce County deputies who had no valid Arrest Warrant.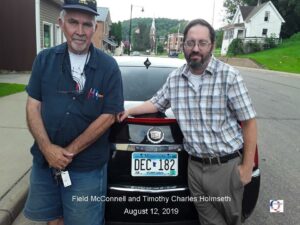 McConnell is being held without bail in the Pierce County, Wisconsin jail per a fake (fraudulent/unlawful) warrant and Extradition request issued from a Broward County, Florida 'Family Court' (the same scheme and same fake court used to kidnap Timothy Charles Holmseth).

McConnell, an online radio show host and author, was kidnapped after he began reporting on the same worldwide child trafficking operation Holmseth exposed. McConnell told a judge in Wisconsin that his sister Kristine Marcy operated the world's largest child trafficking ring with Hillary Clinton.

Kirk Pendergrass, agent, E-Clause LLC, is conducting an audit in Wisconsin related to the McConnell case.
About Author