CANNIBALISM EMPIRE COLLAPSING – UPDATE ON HUMAN TRAFFICKING INVESTIGATION OF "UNTRAFFICKED"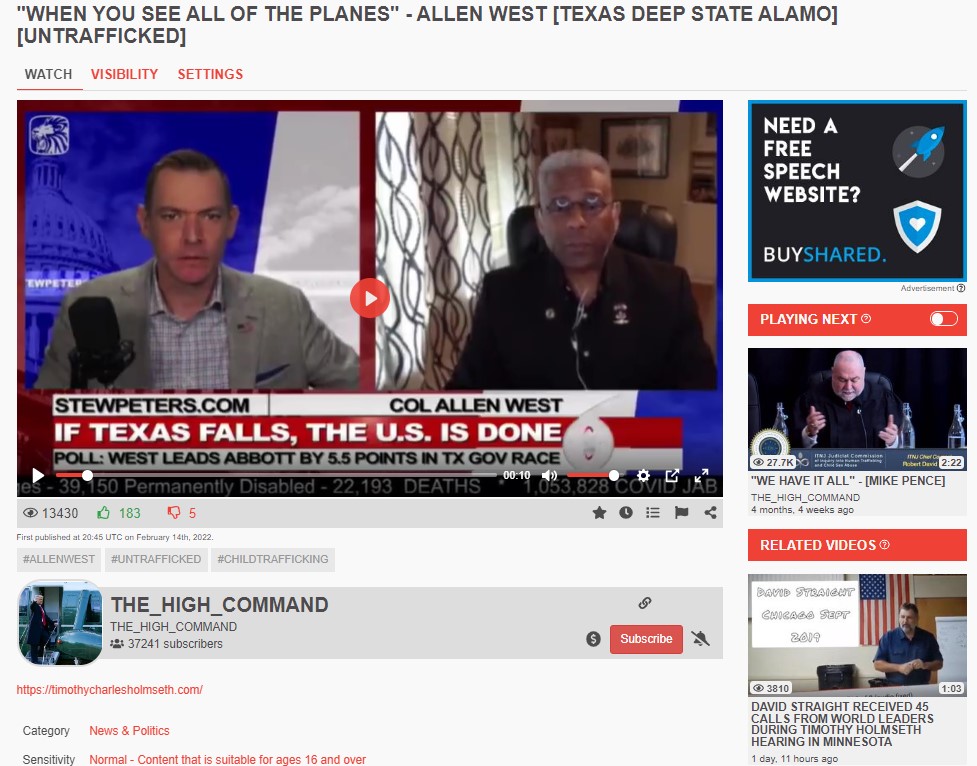 by Pentagon Pedophile Task Force on July 12, 2022 – USA
The following videos appeared on a Bitchute channel called The_High_Command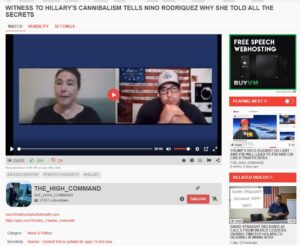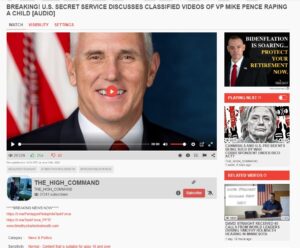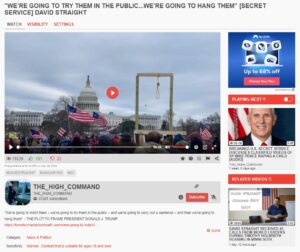 The following was posted on the GAB account of Timothy Charles Holmseth, today.
~begin~
UPDATE ON HUMAN TRAFFICKING INVESTIGATION OF "UNTRAFFICKED"
by Timothy Charles Holmseth – War Correspondent – on July 12, 2022, at 9:31 A.M. – USA
When Donald J. Trump made it clear he was running for President against Hillary Clinton in 2016, a massive web of secret societies, government agencies, and various military operations command, some through conspiracy, and some independently, sometimes referred to collectively as the "Illuminati" began to form plans to protect their international cartels that are trafficking children and humans for cannibalism, ritual blood sacrifice, sex, organ harvesting, torture, child porn, adrenochrome production, and other crimes against humanity, from the would-be President Trump who planned to take the evil System down.
The Achilles Tendon of the evil System is their trafficking operations because it is used to fund operations, and, because any massive exposure of the crimes against humanity against babies will cause the most docile and brainwashed members of society to suddenly wake up and surround the enemy and destroy them in the same way they destroyed the babies and children.
The key figures and main players began to emerge in the months, weeks, and days leading up to January 6, 2021.
To understand how the System is being taken down by President Trump and his true MAGA followers you can begin with the following information.
On July 9, 2022, I reported, DAVID LESTER STRAIGHT REPORTED TO U.S. SECRET SERVICE
On July 10, 2022, I reported, JOURNALISTIC INVESTIGATION INTO 'MADYSON MARQUETTE HER NEWS'
Recap…
On February 13, 2022, I reported in part:
~begin~
"Based upon STRONG EVIDENCE I am initiating a journalistic investigation into the organization called UNTRAFFICKED".
Evidence shows there is reason to think and believe UNTRAFFICKED is a criminal organization created and operated by international human and child sex traffickers who believe they are facing imminent arrest for human trafficking and Crimes Against Humanity.
It appears the traffickers are attempting to create a 'defense' in advance of their imminent arrests.
The first part of the 'defense' – in sum and substance – is going to be the assertion that they were/are not human traffickers, but rather, they have been operating "rescue" operations of trafficked humans in good faith.
The second part of the 'defense' is that the trafficked victims are not being held captive against their will, but rather, they are being "transported" in good faith by aircraft and held in "safe houses" where they receive "long term care".
The "Good Faith" defense is a false defense. The defense is intended to avoid prosecution for human trafficking and Crimes Against Humanity."
~end~
On February 14, 2022, a video entitled "WHEN YOU SEE ALL OF THE PLANES" – ALLEN WEST [TEXAS DEEP STATE ALAMO] [UNTRAFFICKED] appeared on a Bitchute channel called The_High_Command.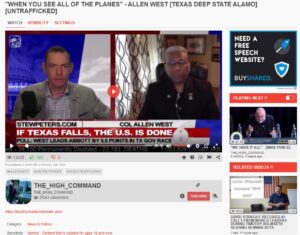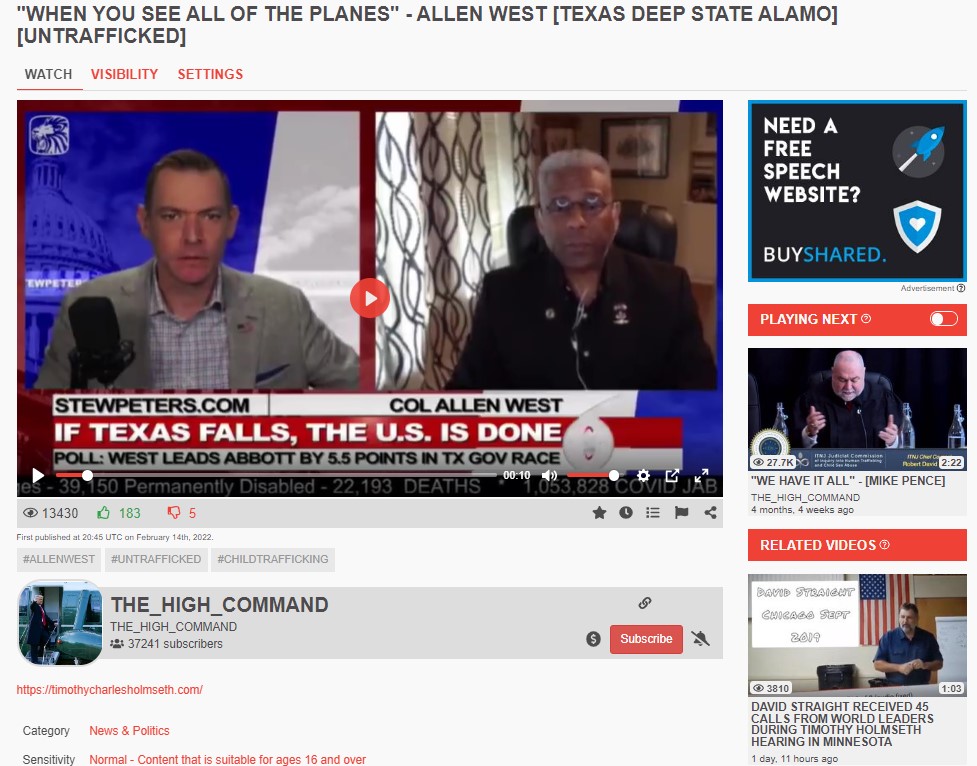 https://bitchute.com/video/xe4dpCczfB47/
Believe in me I'm with the High Command
~end~