"Commander-in-Chief Donald J. Trump"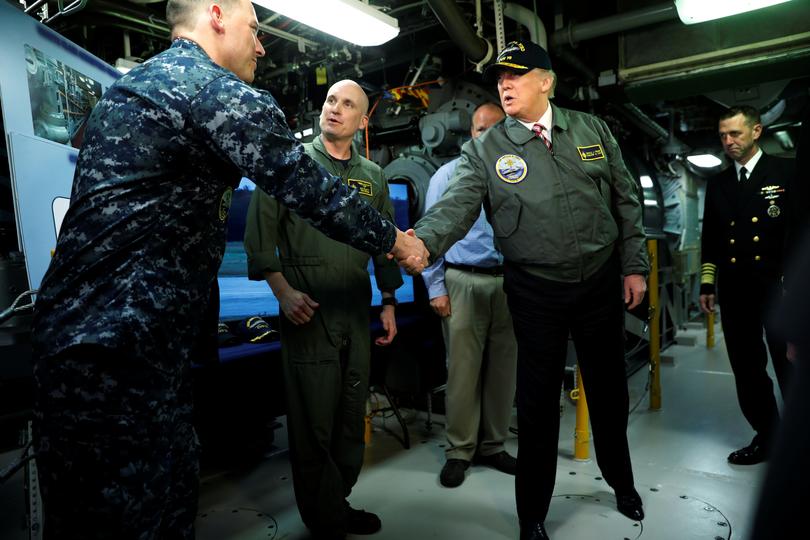 by Pentagon Pedophile Task Force on December 30, 2022 – USA
Today…
~begin~
Timothy Charles Holmseth
808 Carmichael Rd.
Hudson, Wisconsin
54016
tholmseth@wiktel.com
December 30, 2022
In Re: MEMO – Foreign Military on U.S. Soil – National Security
Lindsey Halligan
511 SE 5th Ave
Fort Lauderdale, FL
33301-2984
Attorney Halligan,
In 2016, Donald J. Trump defeated Hillary Rodham Clinton in the election and became President of the United States of America, and, Commander-in-Chief of the armed forces.
In 2017, an organization called REDACTED was created by Hillary Clinton's private security contractor and CIA operative REDACTED.
I have named REDACTED as a defendant in a civil RICO action (Holmseth v. Page – 3:22-cv-00912 – Middle District of Tennessee) because REDACTED operatives warned me they are going to kidnap, torture, and murder me.
By and through you, Donald Trump's legal counsel, I am advising Commander-in-Chief Donald J. Trump that in 2017 REDACTED organization publicly announced they were working and coordinating with federal agencies, along with U.S. Military units, and factions of military and intelligence of foreign powers.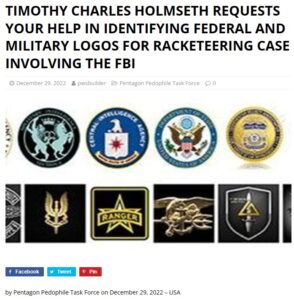 National Security Agency (NSA)
British Military
Central Intelligence Agency (CIA)
S. Department of State
Transportation Security Administration (TSA)
Federal Bureau of Investigation (FBI)
German anti-terrorist unit Border Police Group (GSG – Grenzschutzgruppe) 9
British Army Special Air Service
S. Army Rangers
Navy SEALS
1st Special Forces Operational Detachment–Delta
United States Army Special Forces
I believe this is a matter of National Security.
Very respectfully yours,
Timothy Charles Holmseth
War Correspondent
Cc: U.S. Court
(Holmseth v. Page – 3:22-cv-00912 – Middle District of Tennessee)
Fred D. Thompson U.S. Courthouse and Federal Building
719 Church Street
Nashville, TN 37203
~end~