COURT DOCS: MN GANG AND DRUG TASK FORCE RAID JOURNALIST'S HOME-OFFICE TO SEARCH FOR THE MIKE PENCE CHILD RAPE MURDER VIDEO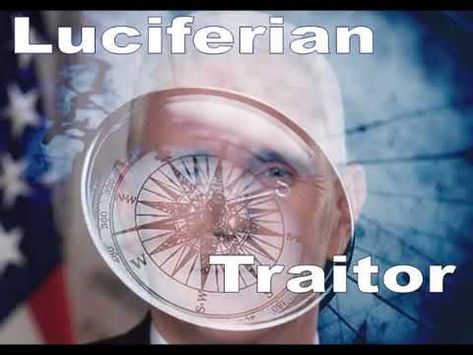 by Pentagon Pedophile Task Force on June 6 (D-Day), 2022, at 9:55 A.M. EST – LOCATION SOMEWHERE IN THE USA
In 2009, investigative journalist Timothy Charles Holmseth stumbled onto an international human trafficking, extortion, and blackmail operation operated by the CIA and FBI.
Note: Timothy Charles Holmseth is now classified as a "War Correspondent" and is with "The High Command".
Holmseth obtained information about an FBI agent (convicted sex offender) who was using the alias "John Regan" to traffic children through the Ukrainian Embassy in Washington DC.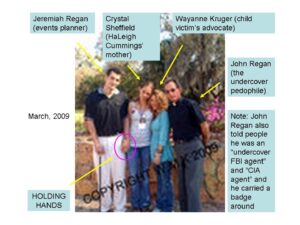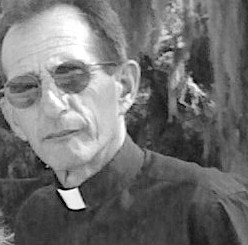 Holmseth turned over evidence to the Minneapolis FBI and was interviewed two times at the federal courthouse in Grand Forks, North Dakota. The records were subsequently filed in the U.S. Court, Minnesota and Polk County, Minnesota.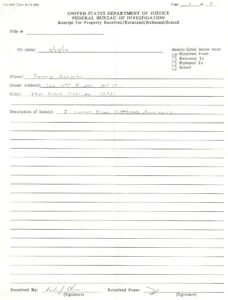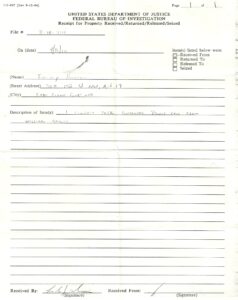 The trafficking operation (commonly referred to as THE FINDERS) was connected to Jeffrey Epstein through a Fort Lauderdale attorney named Scott W. Rothstein who was eventually sentenced to federal prison after he was charged with RICO for operating the largest Ponzi scheme in the history of Florida.
Holmseth received a USB flash drive from an immediate associate of FBI agent John Regan, Florida PI William E. Staubs (a.k.a. Cobra) that contained data and information that incriminated politicians and members of THE FINDERS. Staubs sent the USB drive to Holmseth because Staubs had been charged with felony kidnapping and was at war with THE FINDERS.
THE FINDERS began to frantically stalk Holmseth in search of the data on the USB flash drive, which THE FINDERS believed contained a child rape and murder video library created by Jeffrey Epstein and/or other CIA/FBI operatives in the massive blackmail operation.
The CIA arranged for a PETITION for PROTECTION against "DOMESTIC VIOLENCE" to be fraudulently issued against Holmseth in a Florida FAMILY COURT (from a complete stranger). Then – the CIA used the Florida court file number regarding Holmseth to issue Subpoenas against William Staubs as they hunted for the USB data (i.e., Jeffrey Epstein Blackmail Operation Child Rape and Murder Videos).
On December 14, 2012, a Task Force of police with the City of East Grand Forks (Minnesota), armed and wearing bullet-proof vests, stormed the home-office of Timothy Charles Holmseth.
The police scoured the entire premises including drawers, pots and pans, under appliances, closets, cupboards, the refrigerator, under the beds, etc.
One of the officers who stands approximately 6′ 8″ fought to open the bathroom door where Holmseth's teenage daughter was in the process of taking a bath. Holmseth's petite daughter, having no idea what was happening outside the door, fought to keep the door shut and screamed at the officer to leave her alone.
Law enforcement in Polk County, Minnesota criminally abducted Timothy Charles Holmseth (a single parent) a total of four times and transported him (Holmseth) against his will to a private for-profit facility where he was tortured (e.g., x-rays from doctor show Holmseth's broken rib) by officials in their failed attempt to force Holmseth into signing a confession of guilt.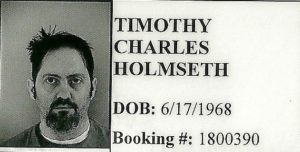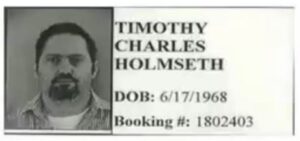 Holmseth's release from captivity was secured primarily through the legal efforts of Due Process specialist Kirk Pendergrass, an agent of E-Clause LLC, Florida. The efforts also involved former Minnesota judge Randi Lynn Erickson; E-Clause LLC CEO Christopher E. Hallett (assassinated in his Florida home on November 15, 2020, after filing Holmseth's (and other) paperwork (world-wide COVID tracking codes) in federal court in Florida); and David Lester Straight, who identified himself as a JSOC operative with "Secret Service" clearance, and a liaison to President Trump and First Lady Melania Trump's Commissions on "Human Trafficking" and "Judicial Corruption".
In 2019, David Lester Straight told Timothy Charles Holmseth that he (Straight) viewed video of VP Mike Pence raping a little boy. Straight said he was able to view the highly classified video because he had "Secret Service" clearance, because, he said, he once protected "George Bush". Straight also told Holmseth he was a "Navy SEAL" but noted Holmseth would never find a record of it because it had been 'wiped'.
Straight asked Holmseth if he possessed the Pence child rape videos; Holmseth assured Straight he did not. Straight also asked Holmseth about "Tina Church" of Mishawaka, Indiana.
Holmseth was also approached by retired CIA agent Robert David Steele and asked if he possessed the Pence child rape videos: Holmseth assured Steele he did not. Steele told Holmseth a story about Pence murdering a child with a dagger.
Holmseth did, however, possess a detailed account from Donald Knop, a legal assistant, who held and observed child rape photos of the missing child HaLeigh Cummings.
In 2019, Straight, on behalf of JSOC, provided Holmseth intricate details of a rescue operation by U.S. Marines in California where 2,100 children, that Straight said had been kidnapped by CPS (i.e., THE FINDERS), were rescued from cages in underground tunnels (in 2022 Holmseth learned the 'rescue' was likely a nefarious 'transfer' of child slaves.
On January 4, 2021, Attorney Lin Wood tweeted to President Donald J. Trump and provided a link to a MEMO that Holmseth sent to AG Jeff Sessions wherein Holmseth warned Trump about VP Mike Pence and an international human harvesting operation involving the FBI agent using the alias "John Regan".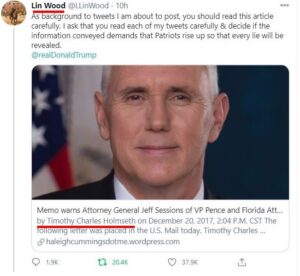 Using Holmseth's MEMO, Attorney Wood told President Trump and a million other followers on Twitter that he (Wood) possessed key codes to blackmail videos of world leaders raping and murdering children. Wood said he would only give the murder videos to President Trump, retired General Michael Flynn, and/or Attorney Sidney Powell.
Powerful evidence shows that in the fall season of 2020, Attorney Wood met at his Tomotley Planation in South Carolina where a group of retired Navy SEALS (e.g., David Hancock, Jeff Wobig, etc.), along with retired General Michael Flynn, Attorney Sidney Powell, and former Overstock CEO Patrick Byrne, devised a plan to overthrow the United States Government using the child rape and murder videos to force compliance from President Trump, VP Pence, and/or others.
The plan involved an attempt by the conspirators to coerce Trump into appointing Attorney Sidney Powell as 'Special Prosecutor'. This appointment would have given the conspirators complete lawless control to arrest pedophile rapists and murders – whoever they chose – while many of the guilty went free – it would have been hell on earth.
Evidence from child rape and torture victim Adrian John Wells includes a statement by Wells that an army solider named Michael Flynn ordered his torture when he was young.
Evidence shows the plan was to move Gen. Flynn (and/or Florida Governor Ron Desantis) into the Presidency. According to former Navy SEAL David Hancock, Attorney Wood believed he (Wood) was going to be appointed "Chief Justice" of the "Supreme Court".
David Straight was operating on the ground in Washington DC on January 6, 2021. Read the story at link: "Either you stop it before or get the hell out of the way and give us immunity" – – – President Trump rejected immunity request for unknown individuals in January of 2021
Business cards given to Holmseth in 2021 by David Lester Straight and his latest wife of nine months, Bonnie Straight, appear to show the Straight's are attempting to create their own land and government in the Republic of Texas.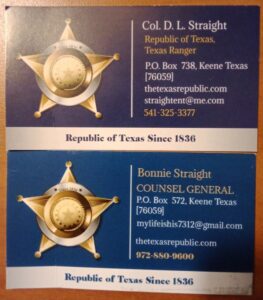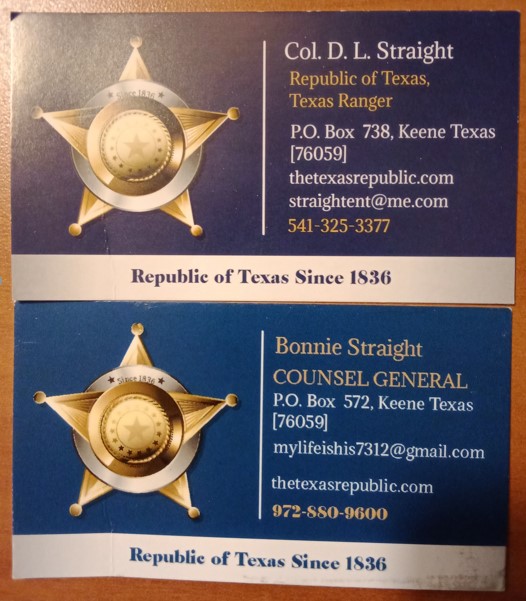 In December of 2012 the CIA conspired with the Corporations of the CITY OF EAST GRAND FORKS, MINNESOTA, COUNTY OF POLK, MINNESOTA, and the Minnesota Pine to Prairie Gang and Drug Task Force with the STATE OF MINNESOTA, to raid the home-office of investigative journalist Timothy Charles Holmseth [to search for the video(s)].
INDISPUTABLE evidence PROOVES the CIA conspirators claimed to be working with the Minnesota Bureau of Criminal Apprehension (BCA), which the BCA denied.
THE SEARCH FOR THE MIKE PENCE CHILD RAPE AND MURDER VIDEO(S) BY THE MINNESOTA PINE TO PRAIRIE GANG AND DRUG TASK FORCE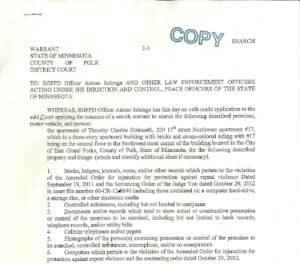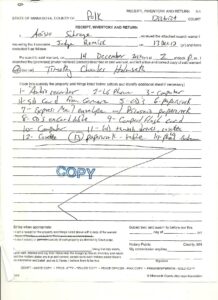 TIMOTHY CHARLES HOLMSETH'S COMPUTER AND HARD DRIVE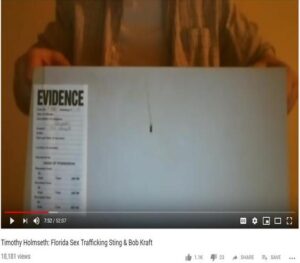 THE 'OFFICIAL' SEARCH OF TIMOTHY CHARLES HOLMSETH'S HARD DRIVE WAS CONDUCTED BY THE POLK COUNTY SHERIFF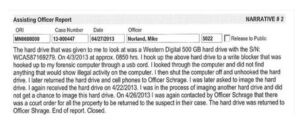 EAST GRAND FORKS POLICE HAVE NO CHAIN OF CUSTODY RECORDS FOR TIMOTHY CHARLES HOLMSETH'S SEIZED PROPERTY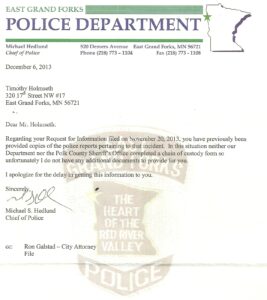 THE COMPUTER ACTIVITY LOG OF TIMOTHY CHARLES HOLMSETH'S HARD DRIVE (RIGHT BEFORE THE HARD DRIVE STOPPED WORKING) REVEALS THAT SOMEBODY SECRETLY TURNED THE COMPUTER ON AND SEARCHED THE HARD DRIVE ON DECEMBER 28, 2012 (AND THEN PUT A VIRUS IN IT UPON RETURN)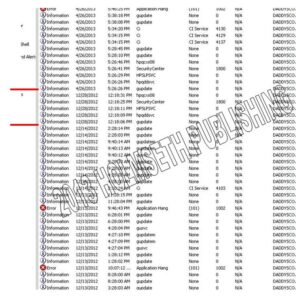 BCA EVIDENCE STICKER THAT WAS ATTACHED TO SOME OF TIMOTHY CHARLES HOLMSETH'S SEIZED PROPERTY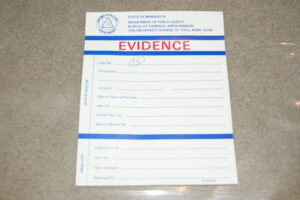 MINNESOTA DEPARTMENT OF PUBLIC SAFETY SAYS THE POLICE WERE LYING AND THE BCA WAS NOT INVOLVED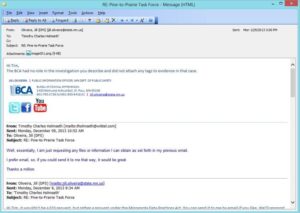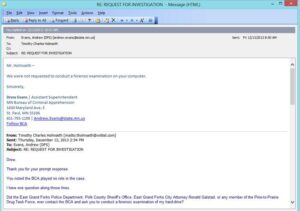 TIMOTHY CAHRLES HOLMSETH WITH ALL THE SEIZED PROPERTY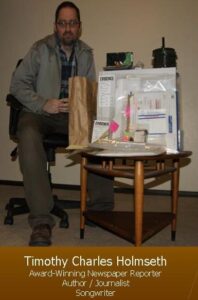 TIMOTHY CHARLES HOLMSETH KNOWS "TRUMP WON"