COVER UP: Plan to frame "black boy" for murder – child porn of missing child HaLeigh Cummings hidden by Florida DCF – paranormal ghost hunter feared his semen and pubic hair would be found on Caylee Anthony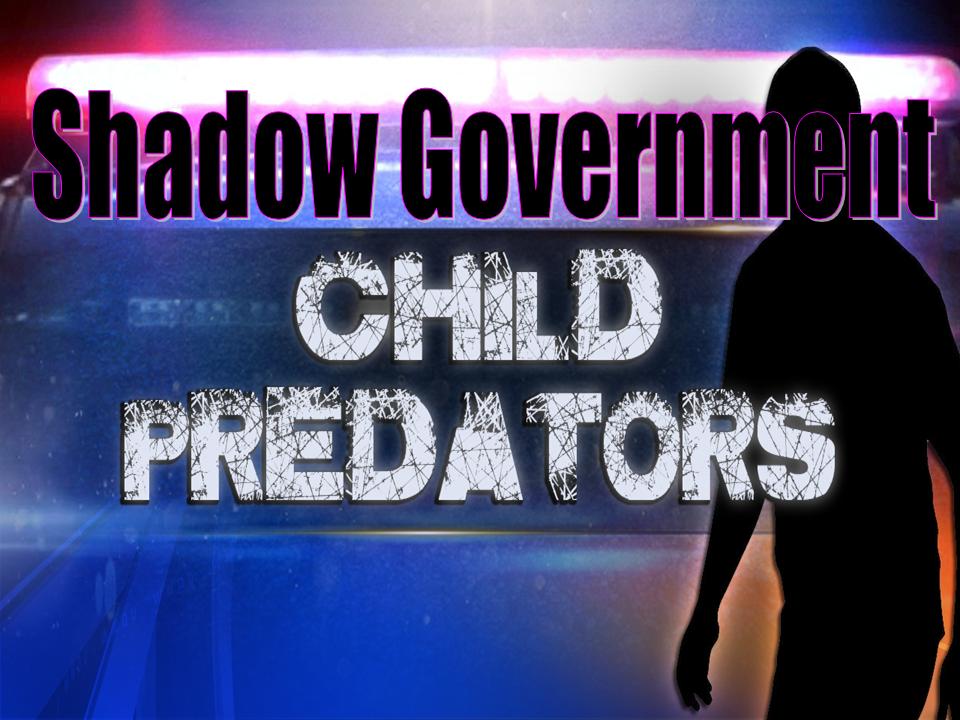 by Timothy Charles Holmseth on December 3, 2018 at 7:02 P.M. CST
In 2009, I journalistically infiltrated a CIA child sex trafficking and baby sales operation.
I found that pure evil schemes and random diabolical plans were an everyday occurrence to those moving in the proverbial secret tunnels of the child trafficking underground.
Here are a few examples.
PARANORMAL GHOST HUNTER FEARED HIS SEMEN AND PUBIC HAIR WOULD BE FOUND ON THE BODY MURDERED TWO YEAR OLD CAYLEE ANTHONY – BOUNTY HUNTER PAID BY DRUG DEALERS FROM MIAMI TO SEARCH FOR MISSING CHILD HALEIGH CUMMINGS
William Staubs (a.k.a. Cobra the Bounty Hunter), Case Closed Inc, was a private investigator and bail bondsman from Broward County, Florida when he traveled to Northern Florida in 2009 to involve himself in the kidnapping investigation of five year-old HaLeigh Cummings.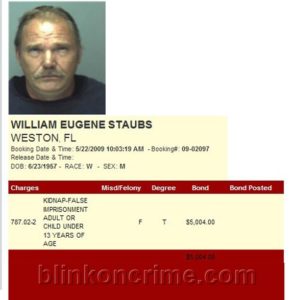 HaLeigh Cummings was (magically) reported missing from her home on February 10, 2009 – which just happened to be the exact same day a nationally televised memorial service for slain toddler Caylee Anthony was held in Orlando.
While wired for sound, Staubs told First Coast News he was sent on a 'mission' by a "man of God" to search for HaLeigh.
The man of God whom Staubs referred to was Rev. Richard Grund. Rev. Grund told me he is a 'former' Satanist that operates a paranormal demon slaying business called Supernatural Response Team. His son Jesse Grund was engaged to Casey Anthony. Both father and son were witnesses in the Casey Anthony murder trial.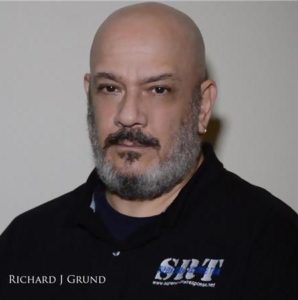 Staubs told news reporter Jessica Clark that although he had been sent by Rev. Grund – his expenses were being paid by a "drug dealer" from Miami.
Rev. Grund and Staubs told me there was a secret plan by Casey Anthony to plant semen and pubic hair on the body of two year-old Caylee Anthony to make it look like a 'Grund' did it.
Safe money is the semen and pubic hair wasn't planted.
While I sat quietly on a (recorded) third line, Staubs talked to Dana Treen of the Jacksonville Time-Union who had called Staubs regarding the status of his involvement in the HaLeigh Cummings investigation. Treen told Staubs he (Treen) had spoken with a person from a law office in Southern Florida (not Rev. Grund) who claimed they had just "fired" Staubs.
Staubs reiterated to Treen that he was sent by a man of God and that he wasn't working for the person referred to by Treen – claiming the reverse was true and that the person talking to Treen actually worked for him (Staubs).
Staubs also provided me signed contracts between Case Closed Inc. and Johnny Sheffield (HaLeigh's grandpa) and Ruby Kanger (HaLeigh's step-grandmother) to search for HaLeigh.
So…
Staubs was sent by a man of God (Rev. Grund) to search for a child he did not know – paid by a "drug dealer from Miami" – "fired" by a law firm in Southern Florida – and under contract with HaLeigh's grandparents.
Okay…
Now watch…
CHILD RAPE PORNOGRAPHY OF MISSING CHILD THAT COULD NOT BE SHOWN TO DCF SUPERVISOR
During the course of my journalistic investigation I spoke to Donald Knop who was an employee at a law office. He told me he had been given secret naked photographs of HaLeigh Cummings, which had passed through the hands of many people – but not law enforcement.
Knop told me he placed the photos on a CD and gave them to a Florida Department of Children and Families child protection social worker named Bonnie Warner. He said he gave the photos to Warner after business hours in the parking lot of a gas station.
While I sat quiet on a third line, Staubs telephoned Warner at her home and got her to talk about the photos. She said she received the CD and said "those were the pictures they couldn't show to my supervisor".
Think about that. They had photos of a missing five year-old girl naked who appeared to have been sexually assaulted – but the photos could not be shown to a DCF child protection "supervisor".
PLOT TO FRAME A "BLACK BOY" FOR A MURDER THAT NEVER HAPPENED
Staubs told me about a plan someone had (name withheld) to make it look like HaLeigh Cummings had been murdered.
The plan involved framing a "black boy".
Publisher's Note: Vague and/or unclear segments of news item may (or may not be) be the result of repeated arrests of Timothy Charles Holmseth by the police in East Grand Forks, Minnesota.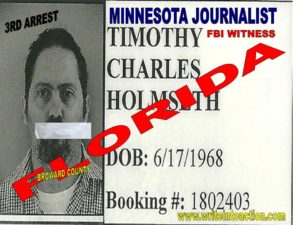 About Author