Craig (Sawman) Sawyer PUBLICLY ADMITS to overseeing CHILD SMUGGLING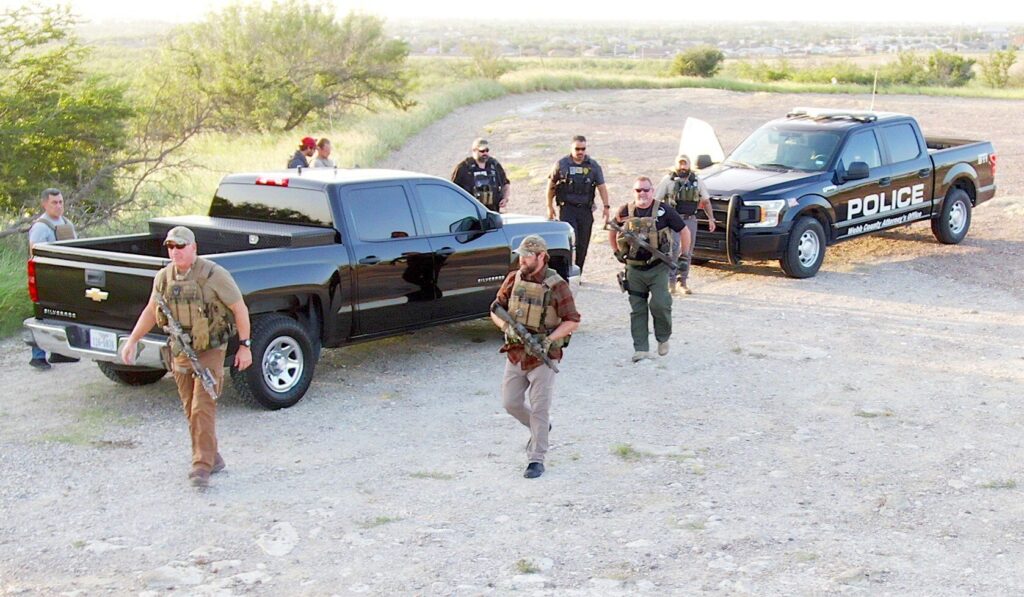 by Pentagon Pedophile Task Force on October 15, 2021 at 8:40 P.M.
Craig (Sawman) Sawyer, founder, Veterans For Child Rescue Inc (V4CR), Arizona, openly admitted on GAB social that he, and/or law enforcement he is working with has "allowed" the "cartel" to hand off kids on the U.S. side of the U.S./Mexican border.
Sawyer's admission will surely hold serious repercussions.
Sawyer, a former Navy SEAL and CIA contractor, has never rescued any children since setting up V4CR in April of 2017.
Sawyer has published many photos and videos of himself wearing a VIPR patch, carrying an automatic weapon, and takes selfies of himself wearing night vision gear during what he calls 'border ops'.
Sawyer publishes videos of himself  working alongside law enforcement in Webb County, Texas during operations funded by FEMA under money allotted for OPERATION STONE GARDEN.
Sawyer frequently publishes photos of himself with Jose Ramirez, investigator, Webb County Attorney's Office, Texas.
Sawyer recently published a video and angrily admitted he was working on 'border ops' when a U.S. Border Patrol agent reported him (Sawyer) to headquarters for an unspecified reason.
Sawyer has been threatening to kidnap, torture, rape, and murder news reporter Timothy Charles Holmseth; Holmseth's children; and Holmseth's Publisher Randi Erickson.