DAVID LESTER STRAIGHT PLANNED TO MEET ATTORNEY LIN WOOD IN DC ON JANUARY 6, 2021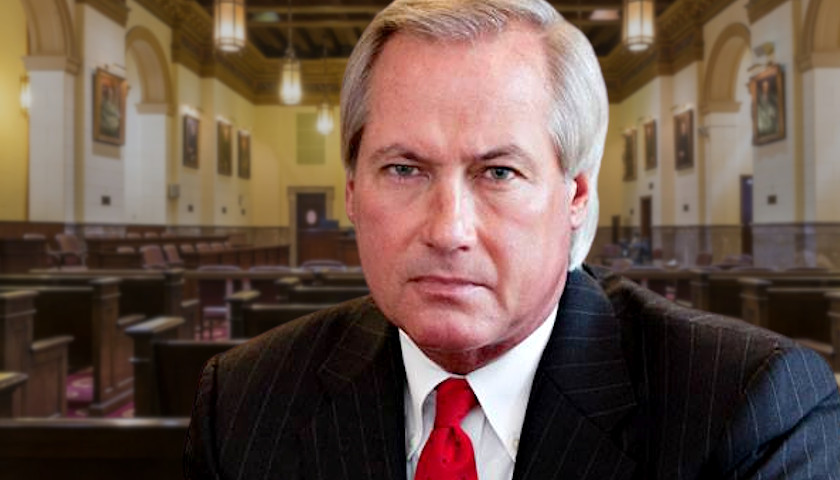 by Pentagon Pedophile Task Force on June 26, 2022 – USA
The following was posted on the GAB account of Timothy Charles Holmseth, today.
~begin~
DAVID LESTER STRAIGHT TOLD ME HE WAS MEETING ATTORNEY LIN WOOD ON JANUARY 6, 2021 (WHERE STRAIGHT SERVED INDICTMENTS FOR VP PENCE AND CONGRESS)
by Timothy Charles Holmseth – War Correspondent – on June 26, 2022, at 8:29 P.M. EST – USA
Shortly before January 6, 2021, David Lester Straight asked me if he could give Attorney Lin Wood a copy of my book on January 6, 2021 in DC.
Straight told me he had just talked to Wood and was meeting Wood in DC.
Two days earlier, on January 4, 2021, Wood tweeted my MEMO to President Trump that warned Trump about Pence and an international human trafficking operation being run through the Ukrainian Embassy by an FBI agent using the alias, John Regan.
Straight told me he swore-in a crowd in DC and served felony indictments on VP Mike Pence and Congress via a Trump aid.
Believe in me I'm with the High Command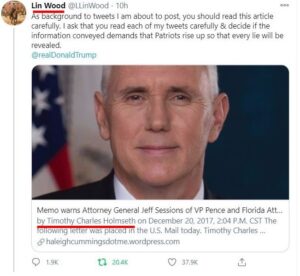 ~end~
About Author