DELPHI CHILD MURDERS INVESTIGATION: VAGINA PHOTO TEXTED TO MN JUDGE A PICTURE OF A DEAD NAKED GIRL?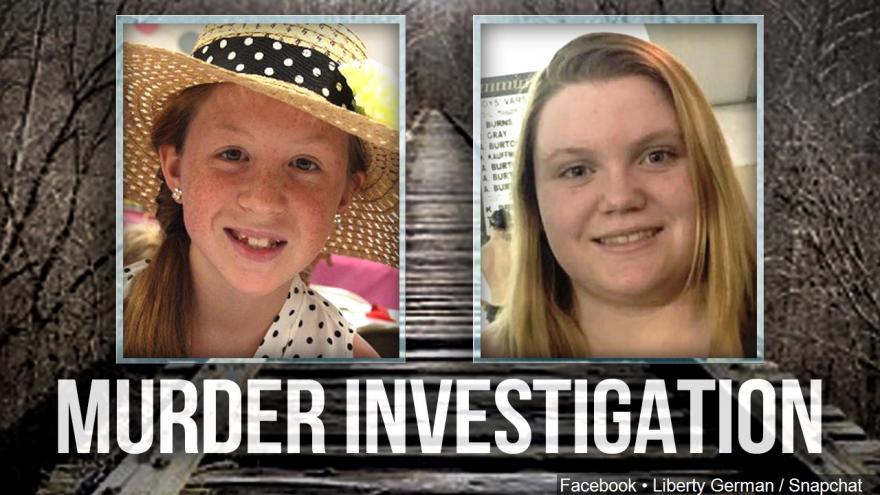 by Pentagon Pedophile Task Force on September 4, 2022 – USA
Timothy Charles Holmseth posted the following today on Truth Social.
~begin~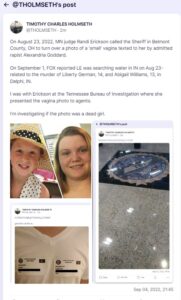 On August 23, 2022, MN judge Randi Erickson called the Sheriff in Belmont County, OH to turn over a photo of a 'small' vagina texted to her by admitted rapist Alexandria Goddard.
On September 1, FOX reported LE was searching water in IN on Aug 23- related to the murder of Liberty German, 14, and Abigail Williams, 13, in Delphi, IN.
I was with Erickson at the Tennessee Bureau of Investigation where she presented the vagina photo to agents.
I'm investigating if the photo was a dead girl.
~end~