DELPHI MURDER UPDATE – "SNUFF" FILM EVIDENCE SUBMITTED TO INDIANA STATE POLICE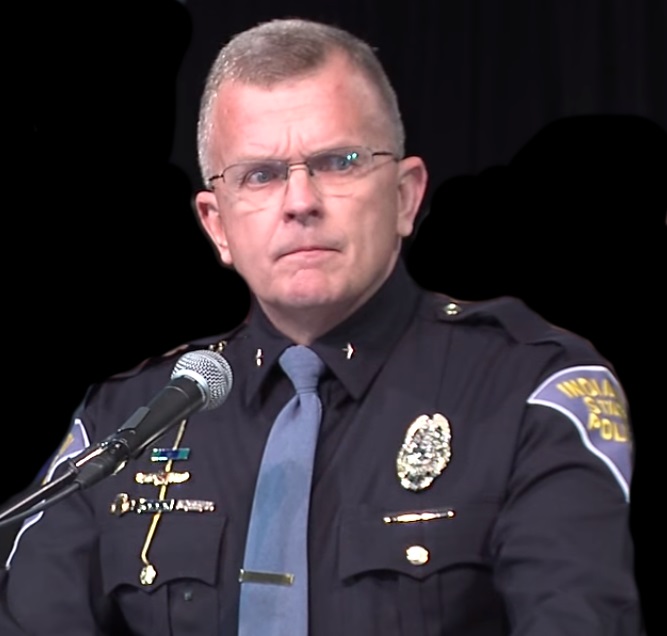 by Pentagon Pedophile Task Force on October 31, 2022 – USA
Evidence regarding a possible "snuff" film created of the Delphi double murder was submitted to Douglas G. Carter, Superintendent, Indiana State Police, today.
The evidence and information were submitted by Timothy Charles Holmseth.
The following will be received by the Indiana State Police tomorrow.
~begin~
Timothy Charles Holmseth
808 Carmichael Road
PMB 156
Hudson, Wisconsin
54016
tholmseth@wiktel.com
www.timothycharlesholmseth.com
In Re: Delphi Murder / Admitted kidnapper, rapist, and sexual torturer Alexandria Goddard talks about a "snuff" film being created of the Delphi murders
October 31, 2022
Indiana State Police
Douglas G. Carter – Superintendent
100 N Senate Ave Rm N340
Indianapolis, IN 46204
Superintendent Carter,
The task force investigating the murders of Abigail Williams and Liberty German announced today they are seeking tips and information.
Please accept this a tip for your investigators.
I have previously reported and delivered via FED EX to the Cleveland FBI, as well as the Jacksonville, Florida FBI, Belmont County Courts (Ohio), Belmont County Prosecutor, and Ohio Attorney General Organized Crime Commission, information, including a USB drive that contained a photo of a small vagina (face not shown – no pubic hair – strange bruising – possibly a corpse – possibly a child laying in dirt) that was texted (unsolicited) to a former judge from Minnesota named Randi Lynn Erickson, by a sadistic admitted kidnapper, rapist, and sexual torturer from Belmont County, Ohio named Alexandria Goddard.
On the same day the arrest of Richard Allen was announced, Alexandria Goddard appeared on a You Tube program called Websleuths to discuss the developments in the Delphi murders. Goddard proactively began to speculate that she believed the murders of Abigail and Liberty may have been part of a "snuff" film production. She added that Dark Web snuff is very lucrative. I am providing you the video file of the Websleauths program on the enclosed USB drive so you can observe the statements made by Goddard about Abigail and Liberty, child porn, and the Dark Web.
It would surely be responsible to identify the small female in the pornographic image (that may be a dead little girl) and trace the origins of the image. Of course – you could receive that information from Alexandria Goddard because she is the person that transferred the image via interstate electronic communications.
Very respectfully submitted,
Timothy Charles Holmseth
War Correspondent/News Reporter/Investigative Journalist/Author/Publisher/Credible FBI Witness
Enclosed: USB with video, porn image of little female, FBI letters, Erickson/Goddard text exchange
~end~
About Author