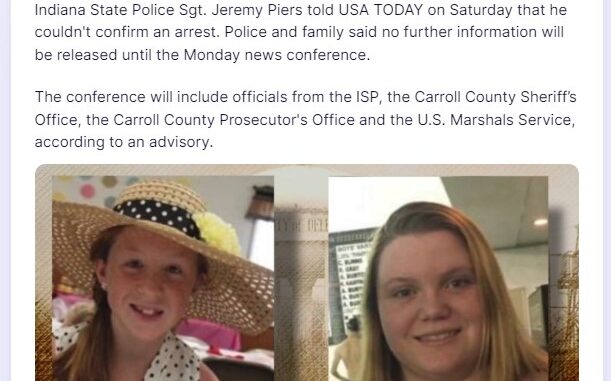 FBI NOT SCHEDULED FOR DELPHI MURDER PRESS CONFERENCE?
The FBI was involved in the Delphi investigation.
But…
Indiana State Police Sgt. Jeremy Piers told USA TODAY on Saturday that he couldn't confirm an arrest. Police and family said no further information will be released until the Monday news conference.
The conference will include officials from the ISP, the Carroll County Sheriff's Office, the Carroll County Prosecutor's Office and the U.S. Marshals Service, according to an advisory.